Featured Article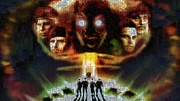 "Here at Broken Arrow, it is our Mission to Prepare for Humanity's Future and Open New Worlds..."
— Mission Briefing

Alpha Omega is the seventh Zombies map featured in Call of Duty: Black Ops 4, and the thirty-first map overall. The map was released on July 9th, 2019 on PlayStation 4, and was released on July 16th, 2019 for Xbox One and PC. It serves as the penultimate map of the Aether Story.
Read more...
Featured User

Everyone!

Vote for September's User of the Month from the 19th onward here!

Congratulations to all the active users who contribute to the Call of Duty Wiki as well!

Improvement Drive

An improvement drive article:

Please improve this article in any way you can. You can vote for another improvement drive article here.
News

Call of Duty news

Community news

Did you know...

...that the dog featured in Call of Duty: Ghosts is named after Simon "Ghost" Riley?
...that Gaz and Ghost are both voiced by Craig Fairbrass, hold the same roles, and are killed on day 6 with high caliber handguns by the antagonist of their respective games?
...that even with the god cheat enabled on the PC, the player can still get killed by the Flogger on Shi No Numa?
...that if the player jumps from a height at the last second of a game in Call of Duty 4 and Call of Duty: Black Ops, they will gently float down to the ground as the final score is displayed?
...that Call of Duty Online was made exclusively for China, but it can still be accessed outside of there?
In other languages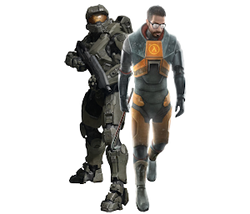 Community content is available under
CC-BY-SA
unless otherwise noted.