Featured Article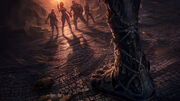 "In the hidden heart of ancient Delphi, Scarlett, Diego, Bruno and Shaw must rescue the fabled Oracle. But who is the Undead Warlord standing in their way?"
— Mission Briefing

Ancient Evil is the sixth Zombies map featured in Call of Duty: Black Ops 4, and the thirtieth map overall. Chronologically, it is the fourth map in the Chaos story. The map was released on March 26th, 2019 on PlayStation 4, and was released on April 2nd, 2019 for Xbox One and PC.
The map takes place in Delphi, Greece, and serves as the finale to the Chaos storyline in Call of Duty: Black Ops 4. It features the return of the "Chaos" crew featured in Voyage of Despair and IX.
Read more...
Featured User

Everyone!

Vote for February's User of the Month from the 19th onward here!

Congratulations to all the active users who contribute to the Call of Duty Wiki as well!

Improvement Drive

An improvement drive article:

Please improve this article in any way you can. You can vote for another improvement drive article here.
News

Call of Duty news

Community news
In other languages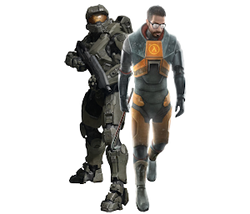 Community content is available under
CC-BY-SA
unless otherwise noted.