Featured Article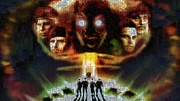 "Here at Broken Arrow, it is our Mission to Prepare for Humanity's Future and Open New Worlds..."
— Mission Briefing

Alpha Omega is the seventh Zombies map featured in Call of Duty: Black Ops 4, and the thirty-first map overall. The map was released on July 9th, 2019 on PlayStation 4, and was released on July 16th, 2019 for Xbox One and PC. It serves as the penultimate map of the Aether Story.
Read more...
Featured User

Everyone!

Vote for September's User of the Month from the 19th onward here!

Congratulations to all the active users who contribute to the Call of Duty Wiki as well!

Improvement Drive

An improvement drive article:

Please improve this article in any way you can. You can vote for another improvement drive article here.
News

Call of Duty news

Community news

Did you know...

...that this wiki was created on June 6 2007, the 63rd anniversary of D-Day in WWII?
...that in the Call of Duty: Modern Warfare 2 multiplayer map Highrise, players can get onto the roof of one of the office buildings, where there are a bunch of Teddy Bears?
...that, in Call of Duty: Finest Hour, Lt. Pavelovna hunted a single German officer for at least a day before finally sighting him during the Battle of Stalingrad, and killing him from over a hundred yards away?
...that each time the player survives twenty five rounds in Exo Survival, the match resets to round 1 with a small number next to the round counter, indicating how many times the match has reset?
In other languages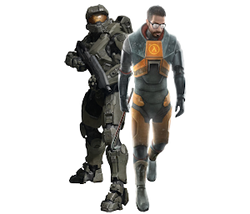 Community content is available under
CC-BY-SA
unless otherwise noted.