Featured Article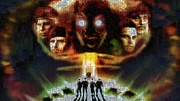 "Here at Broken Arrow, it is our Mission to Prepare for Humanity's Future and Open New Worlds..."
— Mission Briefing

Alpha Omega is the seventh Zombies map featured in Call of Duty: Black Ops 4, and the thirty-first map overall. The map was released on July 9th, 2019 on PlayStation 4, and was released on July 16th, 2019 for Xbox One and PC. It serves as the penultimate map of the Aether Story.
Read more...
Featured User

Everyone!

Vote for September's User of the Month from the 19th onward here!

Congratulations to all the active users who contribute to the Call of Duty Wiki as well!

Improvement Drive

An improvement drive article:

Please improve this article in any way you can. You can vote for another improvement drive article here.
News

Call of Duty news

Community news

Did you know...

...that in the Call of Duty: Modern Warfare 3 Special Ops mission Stay Sharp you can find Scramblers, EMP Grenades, One Man Army Packs, SAS Gas Masks, a Package of glazed donuts, and a picture of General Shepherd with three throwing knives in it, all within the same room?
...that twelve playable characters have died in the Call of Duty series so far?
... that two maps called mp_Invasion and mp_Favela were cut from Call of Duty 4: Modern Warfare's Variety Map Pack and put into Call of Duty: Modern Warfare 2?
...that at one point, Sgt. Roger's squad consisted completely of non-commissioned officers; Sgt. Kelly, Cpl. Smith and himself?
...that the Thundergun can be found and used in the mission Numbers in Call of Duty: Black Ops?
...that the MDL, the Tac-19, the MORS, the Crossbow, the Blunderbuss, and the RW-1 cannot do a Speed Reload?
In other languages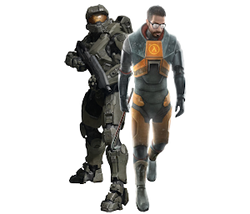 Community content is available under
CC-BY-SA
unless otherwise noted.