Featured Article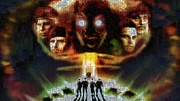 "Here at Broken Arrow, it is our Mission to Prepare for Humanity's Future and Open New Worlds..."
— Mission Briefing

Alpha Omega is the seventh Zombies map featured in Call of Duty: Black Ops 4, and the thirty-first map overall. The map was released on July 9th, 2019 on PlayStation 4, and was released on July 16th, 2019 for Xbox One and PC. It serves as the penultimate map of the Aether Story.
Read more...
Featured User

Everyone!

Vote for September's User of the Month from the 19th onward here!

Congratulations to all the active users who contribute to the Call of Duty Wiki as well!

Improvement Drive

An improvement drive article:

Please improve this article in any way you can. You can vote for another improvement drive article here.
News

Call of Duty news

Community news

Did you know...

...that the CIA operative who interrogated Alex Mason during his polygraph test upon his escape from Vorkuta was named C. Miller?
...that Call of Duty 4: Modern Warfare was originally going to feature levels where you fought as a Russian against other Russians?
...that in multiple points throughout the series, references are made to the 1998 war film Saving Private Ryan and the 2001 war film Black Hawk Down?
...that the original Call of Duty is available for download on the Xbox Live Arcade, PlayStation Network, and Steam?
...that when the pillar falls on Dimitri in "Vendetta", he burns his hands when he touches it but Reznov doesn't burn his?
...that the final Zombies map in Call of Duty: Black Ops was originally going to be set in Paris, as found in the game's files?
In other languages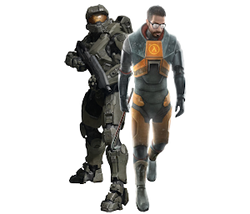 Community content is available under
CC-BY-SA
unless otherwise noted.