Featured Article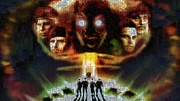 "Here at Broken Arrow, it is our Mission to Prepare for Humanity's Future and Open New Worlds..."
— Mission Briefing

Alpha Omega is the seventh Zombies map featured in Call of Duty: Black Ops 4, and the thirty-first map overall. The map was released on July 9th, 2019 on PlayStation 4, and was released on July 16th, 2019 for Xbox One and PC. It serves as the penultimate map of the Aether Story.
Read more...
Featured User

Everyone!

Vote for September's User of the Month from the 19th onward here!

Congratulations to all the active users who contribute to the Call of Duty Wiki as well!

Improvement Drive

An improvement drive article:

Please improve this article in any way you can. You can vote for another improvement drive article here.
News

Call of Duty news

Community news

Did you know...

...that Grigori Weaver and Raul Menendez are the only characters in the entire series to lose an eye?
...that in Call of Duty: World at War, there was originally going to be a fourth killstreak - Carpet Bomber, B-17 Flying Fortress, Katyusha Rocket Launcher and Kamikaze?
...that on Shi No Numa, if the hanged man in the spawn room is knifed enough, the map restarts?
...that, in Call of Duty: Finest Hour, Lt. Pavelovna hunted a single German officer for at least a day before finally sighting him during the Battle of Stalingrad, and killing him from over a hundred yards away?
...that in the opening of Call of Duty: Modern Warfare 2, Ghost is seen running away from the bombings in the mission "The Gulag", when in the actual mission, he stayed behind in the control room?
...that in Call of Duty: Black Ops, the range of the SPAS-12 is not affected when using the Suppressor?
In other languages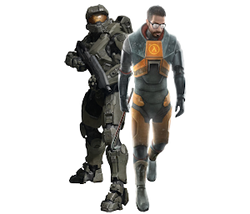 Community content is available under
CC-BY-SA
unless otherwise noted.