For the character in Extinction, see Samantha Cross.
"He won't ask you again and I know this was his final offer. Please reconsider before we leave Berlin or put your life in danger."
— Evelyn Cross to John F. Kennedy.

Evelyn Cross is a person mentioned in letters found in C.I.A. computer terminal.
Biography
Evelyn Cross sent a letter to John F. Kennedy on June 26, 1963 telling that "He would not ask again", giving a final offer and JFK that should reconsider before they leave Berlin or his life will be in danger. Also she meant that their people are everywhere, telling Kennedy to give "him" what he wants.
The file berlin.pic under the jfkennedy account has a woman who appears to be Evelyn Cross, with a man standing behind. The color scheme is also the same as in Cross' picture.
In letter from Grigori Weaver to Jason Hudson, it is said that there was a meeting between Cross and "him" in Berlin the day of the speech. The speech is likely a reference to to Kennedy's historical speech in Berlin. Cross could have met with either Kennedy or the man she works for.
Evelyn Cross is mentioned in letter from John Trent to Jason Hudson sent on November 25, 1963. Her mugshot is attached to the letter.
Berlin.pic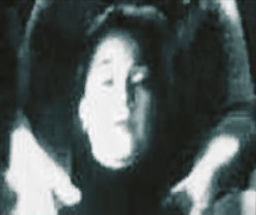 Community content is available under
CC-BY-SA
unless otherwise noted.