"Yeah, I'm cuttin' through history class now!"

The subject matter of this article is non canon.
Find Makarov is a non-canon fan made film made and produced by Canadian company We Can Pretend. The video is shown from the first-person perspective of John "Soap" MacTavish, and follows closely with Shepherd's speech in "Endgame".
Marketing and release
The site was discovered after the website That Videogame Blog received bloody dog tags in the mail, with one supposedly being those of General Shepherd and the containing a URL address and the message, "End the war" above.[1]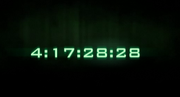 Upon discovery of the website, a timer was ticking down until the March 2nd, 2011, a date which would coincide with the Game Developers Conference.[2] Due to the viral nature of the website, the date's significance, the site's IP being registered in Los Angeles, and a similar marketing approach for Call of Duty: Black Ops, GKNOVA6, many believed the timer to show the date for a possible Modern Warfare 3 reveal trailer, causing the site to gain large amounts of traffic.
However on February 26, Activision, publishers of the Call of Duty series, denied that they were linked to it in any way and declared it to be a hoax.[3] This was proven to be true; on March 2, 2011, a video entitled "Find Makarov" was uploaded onto YouTube, with the original website having the video embedded on the page. The official video currently has over 9,800,000 views. The domain, however, has since been sold and no longer contains the original content.
Reception
The video was well received by not just fans, but Activision also. Activision contacted We Can Pretend about the video and helped produce a second short film, Find Makarov: Operation Kingfish, which premiered at the Call of Duty XP event.
Video
References