Forums:
Index
→
Watercooler
→
Call of Duty: Black Ops DLC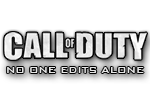 Yeah, so I went to Gamestop today to pick up a newer copy of Battlefield 3 and decided to buy Black Ops one while I was there. I bought it again because I liked the Zombies mode better than all the other CoD Z modes. But when I went to the marketplace to re-download the DLC's I had purchased, I saw that none of them were there. And when I tried to download the DLC's through the game a message came up saying "Not available for download." So I'm wondering if they removed the DLC's all together. —Unsigned comment was added by 70.124.2.145
Did you try going through your account to previously downloaded items and seeing if the DLC was contained there?
Poketape Talk

00:48, September 14, 2013 (UTC)