Forums:
Index
→
Watercooler
→
Cinematic ideas for the new COD game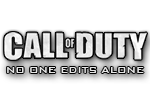 I have no idea what the new Call of Duty game will be like other than the fact that some people speculate that it will be a continuation of the Modern Warfare series (part 4) and it might feature a character named Ben Burke who is described as "nihilistic". I am, however, interested in coming up with ideas for scenes in the game (The franchise is known for its very cinematic and colorful story mode). Note that the scenes I will suggest are mostly "stand-alone scenes". What I mean by that is that they're not attached to any particular story I have in mind. It would just be nice to see them included in the game no matter what the story will be.
Well, here are my ideas. I'd love to hear yours too if you'd care to share.
Idea One: Locker Room Fight
One of your characters, whoever he is, is just finishing taking a shower in some locker room in a wealthy sports club when a man from the next stall bursts in and attacks him. After your character kills him with the use of prompted commands (like "Tap F"/"Tap Spacebar") he puts on a towel and is attacked by 3 other men. You can use various objects around the room, like mops and radios to beat them up, with or you can use your hands and feet. You may also opt to bash their heads into sinks, toilet seats, or hand dryers.
Turns out you're some commando who's gotten an honorable discharge a couple of years back but is still quite adept in the art of killing (he could be Russian maybe?). You got in trouble with a drug cartel and they're hunting you down. Your skills do not go unnoticed by the CIA.  They convince you to join them to help solve their next big problem, whatever that is, and in exchange they promise your family's safety from the cartel plus a large sum of money.
This new Call of Duty could feature more complex hand-to-hand/melee combat.
Idea Two: School Shooting
In light of the Adam Lanza attacks last year, I know this take is a bit sensitive but I hope (and if they include this) that by the next Call of Duty game this awful tragedy won't be as fresh in the minds of people so as to cause an uproar against the game.
But you DON'T play as the shooter, you play as two characters: a small child/a teacher and a rookie cop. This level will have an abrupt switch in characters in the middle of the game. Think "Old Wounds" in Black Ops II where you play as R. Menendez and Elder Mason. As a child/teacher your job is to just to get away/protect other students and as the cop your job is to pursue the perpetrator and, of course, protect everyone else. Turns out this isn't an ordinary school shooting because the perp is some kind of sleeper agent sent to cause panic to divert attention away from something bigger (or for whatever reason the developers can come up with, ha-ha. Perhaps it's a faculty member who knows too much). So it becomes a matter of national security.
Basically, I'd like to see a Call of Duty with a wider and more diverse playable cast of characters.
Well that's all I have for now. Hope it's well received. I'd like to hear your ideas as well. Ciao!
First off, sign off please! Secondly, I will now list my idea below on a cool Call of Duty game. Dawth Mawl (talk) 02:35, January 31, 2013 (UTC)
Characters (1 and 2 were real life people, but 3 is made up):
Cpl. Alvin C. York (American Campaign; 328th IR, 82nd Infantry Division)
Cpt. Arthur R. Brown (British Campaign; No. 209 Squadron RAF)
Manfred Von Richthofen (German Campaign;

No. 11 Fighter Squadron, Jagdgeschwader 1)
Pvt. Nikolai Leonovic Koslov (Russian Campaign; Red Guard)
American Campaign: Camp Gordon, Georgia, USA; Meuse-Argonne Offensive (Argonne Forest, France)
The American campaign starts out in two parts. The first part starts out in November 1917 when the player, as Alvin C. York, impresses the instructor by shooting one bullseye after another. The second part starts on October 8, 1918 when Alvin C. York and his men do a bit of trench fire fights with Germans before the player, Alvin C. York, makes History by killing 28 Germans and capturing at least 132 more. The level would have an extra, what would be known as "eye candy", where the player is driven through New York City in a parade on May 22, 1919.
British Campaign: Morlancourt Ridge, near Vaux-sur-Somme, France
The British campaign starts out uniquely, as far as the Call of Duty Series goes, the use of the joystick. On April 21, 1918, the character, a Canadian RAF pilot, automatically gets into his biplane and from that point on the player has control in both taking off and flying. As far as the level goes, the player and his teammates are on patrol when they run into the Red Baron and his group of Jagdstaffel 11 pilots. The death of the Red Baron is controversial even to this day; however, the player can still shoot down the Red Baron just for the fact that the Red Baron does die that day. The screen then fades to black as the level ends.
German Campaign: Mainly Arras, France
The third part of the game, the German campaign, a flashback, if you will. This time you play as the enemy, even if controversy does fire up. The player will still use the joystick to control the Red Baron's triplane. As I was saying, the player will play as Manfred von Richthofen, also known as the Red Baron. The player will take part in Bloody April which took place in April of 1917. Even though I've not thought more on the level, I'll just say that it would be quite intense.
Russian Campaign: October Uprising; Petrograd, Russia
The Russian campaign would, in my opinion, be quite out of the ordinary as it was a civil war that occurred during the first World War. So, the Russian Empire was going through revolution. Ok, where was I? Oh yes. The player plays as a pesant who is conscripted into the Red Guard which was a part of the Red Army. On November 7, 1917, the level starts out when the player, at the sound of a blank shot, charges at the White Army's line. Oh, did I mention that the player is under the command of Vladmir Lenin? If I didn't, then I do now. The player will fight for a while, and then the level will fade to black. The second part of this level will signal the end of the October Uprising and the beginning of Communism in Russia. The player will, of course, fight against the White Army for a while but not too long. When the White Army is defeated, the narrator in the end will give a brief talking point on how the Red Guard formed into the Red Army.
As simple as my idea for a cool World War I game may seem, it sounds like it could create good profit and lots of smiles on the faces of fellow gamers! What do ya think, guys? Dawth Mawl (talk) 02:35, January 31, 2013 (UTC)