Forums:
Index
→
Watercooler
→
Soap is categorized as one of MW2019's characters - has he even been confirmed at all?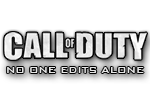 Soap was added to the MW2019 characters navbox pretty much since the game was announced, but I've never seen any leaks or confirmations from Infinity Ward surrounding Soap's existence in the game. Do we just leave it as is, or what else?
FrostRC™ 07:49, October 12, 2019 (UTC)
Comments
From Polygon back in May:
She'll represent one half of Modern Warfare's campaign. While the game will bring back Tier 1 operators, including SAS operatives Captain John Price and John "Soap" McTavish, both reimagined for Modern Warfare, we'll also see how war affects rebels and freedom fighters from their first-person perspective.
That's pretty much it. Kalinine (talk) 09:29, October 12, 2019 (UTC)
Soap was added to the MW2019 characters navbox pretty much since the game was announced, but I've never seen any leaks or confirmations from Infinity Ward surrounding Soap's existence in the game. Do we just leave it as is, or what else? —Unsigned comment was added by Johnkena