Newton's Cookbook is an interactive section of the Zombies mode in Call of Duty: Black Ops III. It allows for the alchemical conversion of Dr Monty's Factory crafted GobbleGums into other Mega GobbleGums via the use of Distills. Three recipes are available every 24 hours.
Cookbook Use
Before using the cookbook, the player must have some Mega GobbleGums already created along with having Distills after the first interaction.
Acquiring Distills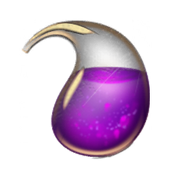 Distills are used along side specific GobbleGums to allow conversions into a different one. Every 24 hours, players can acquire 30 Distills for free as long as they have activated three or more recipes from the Cookbook. Along with this, Distills can be purchased by spending COD Points or Liquid Divinium. 
30 Distills cost 200 Points or 3 Liquid Divinium.
60 Distills cost 400 Points or 6 Liquid Divinium.
90 Distills cost 600 Points or 9 Liquid Divinium.
Activating Recipes
To utilise a recipe, up to three different Mega GobbleGums are required alongside 10 Distills. Some recipes require a singular type of GobbleGum, but in larger amounts to an upwards of seven. Activating the recipe will distill the inputted Gobblegums into the shown Gobblegum, which can yield up to seven new GobbleGums in total.
Community content is available under
CC-BY-SA
unless otherwise noted.