The Sergeant says, "This article needs more content, so stop messing around and add to it right now!"
For a similar gametype, see League Play.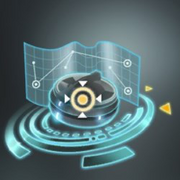 Ranked Play is a gametype in Call of Duty: Advanced Warfare, Call of Duty: WWII and Call of Duty: Vanguard. Players compete in "seasons", playing a variety of gametypes, similar to League Play in Call of Duty: Black Ops II, except that the player does not have everything unlocked from the start; they are limited to what they have unlocked from ranking up. Also like League Play, players are paired with other players of their skill level.
General
Divisions
Similar to Black Ops 2, ranked play includes divisions. Unlike Black Ops 2, there is no 5 placement games. Instead, every player starts out as Bronze, and they have to work their way up through the ranks by winning games. Winning games will add up points towards a division. Losing/leaving a game will subtract points. Each division has a total of 100 division points. Once you have acquired the set amount of points, you will be entered into a Division Promotion Challenge, where you have to win 2 out of 3 games to advance towards the next division. The divisions are the following:
Grand Master (Reserved for Top 100 Overall Players)
Master
Diamond
Platinum
Gold
Silver
Bronze
Call of Duty: Advanced Warfare
Division Gear
After a season is over, players will receive a special armor loadout for the division they were last in. The Grand Master Gear includes a loadout, helmet, exo suit, pants, knee pads, and shirt. Every other division just contains a special loadout with the division art.
Maps and Modes
Similar to both Call Of Duty Ghosts Clan v Clan and Black Ops 2 League Play, Ranked Play provides the official eSports ruleset, including the maps and gamemodes.
List of Maps and Modes
Call of Duty: WWII
The first season began on December 1st, 2017[1][2].
Items and Rewards
Whilst playing in Ranked Play seasons, players will have the chance to earn helmets that correspond to their division rank at the end of the respective season.
Gallery
Call of Duty: Vanguard
Ranked Play returns in Call of Duty: Vanguard and is released in Beta phase on February 17th, 2022 as part of Season Two and in Season Three, Ranked Play is out of beta and released in final version.
It features cosmetic rewards such as Operator Skins, Emblems, Calling Cards and Weapon Blueprints.
Class Restrictions
Weapons
Equipment
Killstreaks
Field Upgrade
Perks
Available Modes
Maps
Gallery
Trivia
Call of Duty: Vanguard
Ranked Play is mainly developed by Treyarch and Demonware.
References