This is the talk page for discussing improvements to the Dome (Modern Warfare 3) article.
This is not a forum for general discussion about the article's subject.

Please sign and date your posts by typing four tildes at the end of your post (~~~~).
Put new text under old text. Click here to start a new topic.
New to Call of Duty Wiki? Welcome! Ask questions, get answers.

Do not bite the newcomers
Respond in a mature manner
Be welcoming

Article policies

No opinionated research for articles
Have a neutral point of view
Verifiability
Can i have some proof pl0x, like a link? I dont doubt you, but i wanna see some proof.

DrkDragonz66

  Talk  Contribs  Combat Arms   01:20, June 11, 2011 (UTC)
here you go. Carbonite 0 01:22, June 11, 2011 (UTC)
I saw on a video that the teams in this map were Navy SEALS vs. Spetsnaz. Can someone add this, please? As I have no clue how.--Demon of the Sand (Talk) (Contribs) 05:01, September 4, 2011 (UTC)
Rust in Dome? Edit
There have been rumors of the MW2 Map Rust being seen in the Dome. Can anyone go to the picture shown here are see if you can prove it is, or is not Rust? Thanks.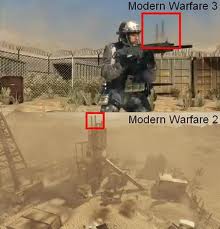 Pwnz0r102 01:12, November 1, 2011 (UTC)