Proof
Can i have some proof pl0x, like a link? I dont doubt you, but i wanna see some proof.

DrkDragonz66

  Talk  Contribs  Combat Arms   01:20, June 11, 2011 (UTC)
here you go. Carbonite 0 01:22, June 11, 2011 (UTC)
Teams
I saw on a video that the teams in this map were Navy SEALS vs. Spetsnaz. Can someone add this, please? As I have no clue how.--Demon of the Sand (Talk) (Contribs) 05:01, September 4, 2011 (UTC)
Rust in Dome?
There have been rumors of the MW2 Map Rust being seen in the Dome. Can anyone go to the picture shown here are see if you can prove it is, or is not Rust? Thanks.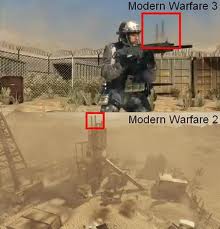 This is where all signatures are stored as templates. To add yours create Template:Signatures/YourNameHere and list it on this page.

Signatures
Pwnz0r102 01:12, November 1, 2011 (UTC)
Community content is available under
CC-BY-SA
unless otherwise noted.