"Somethings tells me, this is worse than what i knew"
— {{{2}}}
113pxp/AED5A0A3637DC2CF1
This is the profile of the second official Italian of the wiki. my hobby are kill zombies... and kill noobz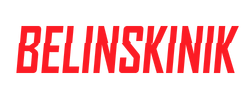 some to knov about me:
I like (not love, like) CoD
Im a B.R.O.N.Y (fyea)
I can help you (as i can) so if you are Italian and want to knov more about this Awesone community, ask me
my PSN account is helghast_sicilian, you are free to add me (tell first who you are)
You can found me often from 13:15 at 16.30 (UTC) (14:15-17:30 ora locale italiana) on the chat
Signatures hereEdit
MY:BelinskiNik talk
Signature Anyone!!!
Edit
Thanks for calling my country a Wasteland, bro.
EviHard Talk
22:33, February 28, 2012 (UTC)
How did I not signed here before? Salve, camerata ;D Arcee95
well since you asked me to sign your page,and my test failed,here is my normal sig That russian brony 15:32, March 7, 2012 (UTC)
AW rightte
MaxxisTalk?!? 15:22, April 3, 2012 (UTC)
Heeeeeeeeeeeey! Add me! Pwnz0r102
Mister Missiles

12:51, April 5, 2012 (UTC)
Page created
Edit
hates and loves
Edit
| | |
| --- | --- |
| ' | This user loves the Desert Eagle! |
| | |
| --- | --- |
| | This user plays COD on PS3, but couldn't care less about whose console is "better". (Play the game on your console and enjoy it, there's no need to insult everyone else's console of choice) |
CRUNCHSTEP -- TUTUTUTUTUTU
WUBWUBWUBWUBWUBWUB
ZAZAZAZAZAZAZAZAZAZA
WUBWUBWUBWUBWUBWUB

0pxp/875A543948ECE1130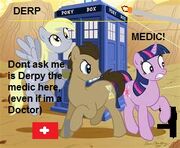 Youtube playlist song
Edit
Creedence Clearwater Revival: Fortunate Son (the fantastic music of level SOG)
CoD WaW Russian theme
Inner Circle theme full
Bronyfied- PINKIE'S GOT A SHOTGUN (OH GOD RUN!!) "this song plays every match when i buy a shotgun"!
Mercenaries: PoD Russian mafia themes
Cliff Lin: Ultraviolence BO2 trailer song
Community content is available under
CC-BY-SA
unless otherwise noted.