Call of Duty
Edit
I started playing Call of Duty on the PlayStation 2, with Call of Duty 2: Big Red One. I have played every Call of Duty on the consoles since, and I currently own Call of Duty 4, Call of Duty:World at War, and Call of Duty:Black Ops. I own an Xbox 360, but sadly I don't have Xbox LIVE. I also have a PSP, and have Call of Duty: Roads to Victory for it. But I suppose when I would go over to a friends house and play live or PSN I do ok.
Xbox 360 and PSP games
Edit
I currently own the 4 Call of Duty's above, along with Madden 10 and 11, Assassin's Creed 1 and Brotherhood, MLB 2K10, The Sabetour, Tom Clancy's Endwar, NHL 09, Gears of War 2, and Halo: Reach for the Xbox. For the PSP I have MLB 09 The Show, MLB 2K8, Ace Combat X: Skies of Liberation, and Call of Duty: Roads to Victory.
I am a pretty big sports fan, I like to watch Football(american), Baseball, and hockey. I like to play football, baseball, hockey, and basketball. My favorite baseball team is the Phillies, my favorite football team is the Titans, and my favorite hockey team is the Flyers. I currently will play 8th grade varsity football this coming fall.
Call of Duty Wiki
Edit
I am currently a semi-active editor, but I have recently started to regularly edit.
Reach 500 Edits
Reach 1000 Edits
Reach 5000 Edits
Nominate an article for AotM and it becomes AotM
Become UotM

Favorite Team
Edit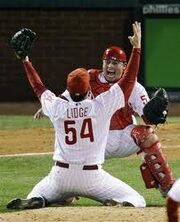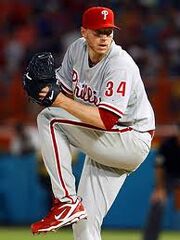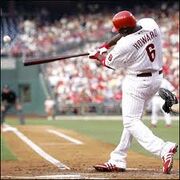 Community content is available under
CC-BY-SA
unless otherwise noted.