Pages: 1 - 2
"Godwin's Law – "As an online discussion grows longer, the probability of a comparison involving Nazis or Hitler approaches 100%."
—
General Info

About Me: I attend a University of California college, where I am currently studying history. I am an avid military and firearms buff, but my speciality is armored vehicles. With the colossal clusterfuck that was MW3, I no longer frequent this wiki, though you may find me on the Battlefield or Borderlands wikis occasionally. I also like to kick dents in the doors of Chrysler 300s while yelling "THIS IS SPARTA!!"
What I do on the Wiki: Counter-trolling, firearm and vehicle editing, Nazi Zombies.
Console: PS3
PSN ID: gasmask13
Service Record:
Call of Duty 4: Modern Warfare
Call of Duty: Modern Warfare 2
Level:
Call of Duty: Black Ops: 49 (1st Prestige)
Call of Duty: Modern Warfare 2: 70 (4th Prestige)
Zombie Record:
Kino der Toten/Round 33/1246 kills
Der Riese /Round 28/796 kills
Nacht der Untoten/Round 26/839 kills
Shi No Numa/Round 27/548 kills
Ascension/Round 31/1385 kills
Shangri-La/Round 18/519 kills
Pimp My Gun
Contributions
Pages Created:
Edit
Videos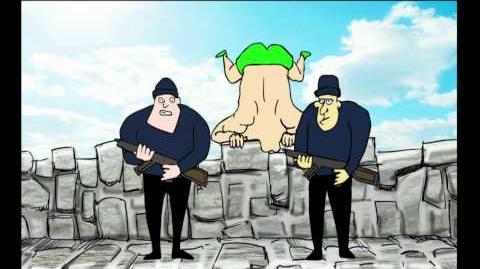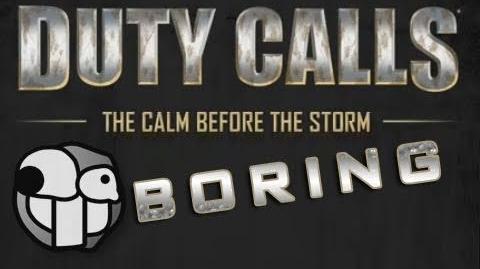 Quotes
"It's just been revoked!"
— Roger Murtaugh (Danny Glover), Lethal Weapon 2
"Beneath this mask there is more than flesh. Beneath this mask there is an idea, Mr. Creedy, and ideas are bulletproof."
— V (Hugo Weaving), V for Vendetta
"Six bullets. Enough to kill any living creature on the planet."
— Revolver Ocelot
"Dallas Cowboys go to war every Sunday. Sometimes Monday"
— Haggard
"There can be no ugly women, there can only be not enough vodka."
— Russian proverb
"Do you wanna know how I got these scars? My father was a drinker..and a fiend. And one night, he goes off crazier than usual. Mommy gets the kitchen knife to defend herself. He doesn't like that. Not... one... bit. So, me watching, he takes the knife to her, laughing while he does it. He turns to me and says, "Why so serious, son?" He comes at me with the knife— "Why... so... serious!?" Sticks the blade in my mouth, —"let's put a smile on that face!" And... why so serious?"
— The Joker (Heath Ledger), The Dark Knight
"Peace through superior firepower"
— Unknown
| | |
| --- | --- |
| | This user plays COD on PS3, but couldn't care less about whose console is "better". (Play the game on your console and enjoy it, there's no need to insult everyone else's console of choice) |
Community content is available under
CC-BY-SA
unless otherwise noted.