Hello and welcome to my page. I am Mark; aka Dr Richofen.
I have only recently started playing Call of Duty and have only played World At War, although soon I'll be playing Call of Duty: Modern Warfare 2. I'll list here my favourite articles and show my favourite pictures; you'll get the idea.
To contact me please leave a message on my talk page.
My Favourite Guns
Edit
My most favourite gun is the Wonderwaffle followed by Mr Ray's Gun.
In multi-player mode however, where these weapons are not allowed, I prefer the really fast gun.
My Favourite Levels
Edit
I think I can just say I love the Zombie levels, Nacht Der Untoten, Verruckt, Shi No Numa and Der Riese.
For online multi-player my favourite level is Makin and Makin Day.
My Buddies
Edit
If you befriend me, I'll add you're name to the list. Although if you betray me... I'll make you one of my patients.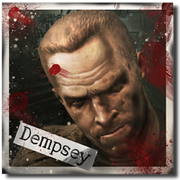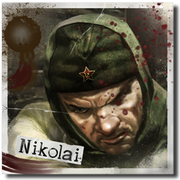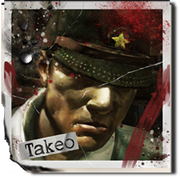 What I Hate
Edit
I hate people who when you down yourself to do a glitch revive you even though they know what you are doing. And for those of you who say you shouldn't be using glitches, it's just a bit of fun.
My Favourite Articles
Edit
Community content is available under
CC-BY-SA
unless otherwise noted.