0pxp/B6C9CED51166C0D71
ENTER THE DOMAIN OF THE PIE LORD
Edit
If you're too lazy to join the chat on that side, you can just join it here. Derp. 

<chat/>
Story time with Evi (my yearly writing of a story)
Edit
Steam Sale Survival GuideEdit
Every 6 months, one of the biggest things in world history happens. It's called the Steam Sale, and it is a must see for any PC gamer, like a Muslim visiting Mecca. One might ask oneself, how does it occur? Quite simple, my PC Gaming scholar. Our lord, Gaben, descends from the Steam Cloud to our filthy console-filled earth and gifts us with the Sale. Thousands of titles are discounted 20-30 percent, and eventually, the Steam Daily Deals bring it down to an all-time cheap 75-99 percent. This is why you shall never buy titles that aren't a part of a Deal. There are also Flash sales, enormous discounts that only last 12 hours, and these are one of the most attractive sales. You must remember, DO NOT OVERSPEND! The Steam deals are like sirens! One can easily be lost in it's song of cheap games and DLC's. Your Steam Wishlist is a reminder of the titles that you like to buy, and you can list them by how much you desire them. Then, if the title is on sale, an email will be sent to your email account saying that it's on sale. So, before the Sale starts, be sure to pick from ~5 to ~20 titles you really wanna buy. The number of titles, of course, depends on how much you're willing to spend. This leads us to another key reminder, HAVE A BUDGET! You'll easily get lost if you don't know how much you're gonna spend in the gift that is Steam. So, let's recap. Don't buy until daily, don't overspend, have a budget, prepare your wallet and praise Gaben.
"I'll take that big apple pie!"
—Soarin'
"Nope.Evi"
"Well G3>M14."
Hiya There fellow Wikian! My name is EviHard, but you could call me Evi. I'm the first Serbian (YELLOW CARRRRRRRRR) and the Patrician of this wiki. I can almost always be found at the chat, except during the night. I don't edit that much but i might sometimes pop in an edit or two. And i don't usually go on a edit spree. My IRC nick is EviPie. My interests include Pie, Doctor Who, Game of Thrones and Star Wars. I also play Flight Simulators, CoD, Fallout 3 as well as Mafia 2. If you need me, you can either send me a message on my Talk page, or in the chat, if I'm there. If you want to leave a signature, the signatures are at the bottom of the page. Now, I have a pie to eat.
My usual hunting ground, the chat.

Signatures here!
Edit
=====
EviHard Talk
=====
Ohai, Evi! :D
HUSBAND, I LOVE YOU

TodsterTalk to Seba...
EVIHARD
Strike lll butt_crisis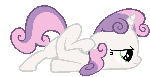 Apples? FUCK YEAH!!!!!!! --
YardhogTalk to AJ 13:23, February 9, 2012 (UTC)
How did I not signed before? XDArcee95
Shut up and eat my Apple pie!!!! :3
XSCX surprise!!!! 13:00, February 29, 2012 (UTC)
BelinskiNik talkfrom your friend Nik for the best gunner of BP4F...
SANDVICH141 14:32, March 2, 2012 (UTC) DAMNIT the g3 is ours teh bethcez stole teh ******** plans
Hi there!
Madnessfan34537Fluttershy 

Is T-Tiem doctor!
14:25, March 19, 2012 (UTC)
You know you want to eat the apples!
Argorrath おしゃべり
00:15, April 2, 2012 (UTC)

hey man, it's your old pal!

Weaver123 |talk|
JOIN THE ANA TODAY

AugFC Talk Page 14:19, April 29, 2012 (UTC)
Ohai there --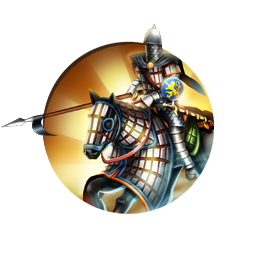 Slav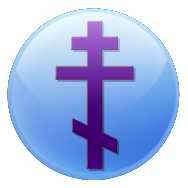 Talk
18:20, August 10, 2012 (UTC)
Hello - TheUltimateH4M Talk 01:03, August 12, 2012 (UTC)
Do I sign here? Or somewhere else?

 Capt. Miller · talk 12:21, April 27, 2014 (UTC)
Community content is available under
CC-BY-SA
unless otherwise noted.