"It needs to be about 20% cooler."
— Rainbow Dash!

Welcome to my Profile! Please read the info below if you wanna know a little more about me! Thanks for checking out my profile!
STATUS ON WIKI: ACTIVE
About My Profile
Edit
Hi! I'm KillFeedz OG. I am a big fan of Call of Duty and My Little Pony: Friendship is Magic, a member of Call of Duty Elite, and a major contributator to the Call of Duty Wiki. I will be seen around here on the Call of Duty Wiki a lot. If I'm not on Xbox Live, I'll be here. You'll usually catch me in the Wiki Chat. If I'm not doing that, I'll just be editing some articles, such as grammar mistakes, facts, links, information and sometimes I'll just add my own pages. If you would like to add me on Xbox LIVE, I would like to do so. But if you would like to, I need to get your approval if you happen to catch me in the Wiki Chat. If you don't get my approval, I will reject your request. Please read the information below if you are interested to know more facts about me!
PS Network - Gamer1014 (No longer contribute to PSN)
It has been

November 29 2011 06:49 UTC

This message will be displayed if the timer does not show up (like if you do not have javascript enabled on your browser)

since I began working at the Black Mesa Research Facility!
Wiki Goals
Edit
1 Edit [

✓

]
50 Edits [

✓

]
100 Edits [

✓

]
250 Edits [

✓

]
500 Edits [

✓

]
750 Edits [

✓

]
1,000 Edits [

✓

]
1,337 Edits [

✓

]
2,000 Edits [ ]
3,000 Edits [ ]
10,000 Edits [ ]
20,000+ Edits [ ]
Create 1 Page [

✓

]
Create 5 Pages [

✓

]
Create 10 Pages [

✓

]
Create 20+ Pages [ ]
Guest Book: 1 Signature [

✓

]
Guest Book: 10 Signatures [

✓

]
Guest Book: 20+ Signatures [ ]
Join the CoD Wiki Clan [ ]
Become User of the Month [ ]
Earn Rollback Rights [ ]
Become a Chad Moderator [ ]
Become an Administrator [ ]
Become a Bureaucrat [ ]
Zombie Records
Edit
Call of Duty Favorites
Edit
TBA
CoD Games I Own
Edit
(Strikes means I no longer have the game, but previously did.)
Pages I've Created
Edit
(Please Note: My other profile created the Prologue and the Mrs. Davis articles, thus being, I've created the pages.)
These articles are pages I've re-created that was a redirect page. All info is primarily based from me.
Facts About Me
Edit
My favorite Call of Duty is Call of Duty: Modern Warfare 3.
My favorite Sniper is the Intervention. For as it is an awesome sniper and it is awesome at Quickscoping!
I love to Quickscope with the M40A3 (CoD4), Intervention (MW2), L96A1 (BO), the MSR and the L118A (MW3).
My highest wave in Zombies is Round 97 on the map Kino der Toten from Call of Duty: Black Ops.
I've gotten 6 Nukes in Modern Warfare 2 and 4 M.O.A.B.'s in Modern Warfare 3.
I hate Final Stand, Second Chance, Last Stand, and any of the sort that considers!
My favorite Automatic weapon is the MP7. For as it has awesome accuracy and has a lot of damage.
I own all of the available Call of Duty's for the Nintendo DS. Which includes CoD 4: Modern Warfare, Modern Warfare Mobilized, MW3: Defiance, CoD: Black Ops, and CoD: World at War.
Guest Book / Friends
Edit
If you would like to prefer me as a friend, please put your signature down below! :)
---
-Sun- The Luna is a Boss. 22:49, December 7, 2011 (UTC) =P
Clop
-

MLGISNOT4ME

[

Talk

] - 15:32, December 15, 2011 (UTC)
CoDE-2KGo to my talk page!23:45, December 22, 2011 (UTC)
Derp derp derp. Lyra(SPNKR)

& Bon Bon forever <3

18:18, December 23, 2011 (UTC)
I AM ERROR!
Hey there!

REDSKIN-26

01:49, January 15, 2012 (UTC)
:D --

Guitar t-bone

Talk to AJ

14:39, January 15, 2012 (UTC)
Surprise!!!

XSCX

surprise!!!!

2:31, February 5, 2012 (UTC
Hallo 15:24, February 20, 2012 (UTC)
Userboxes!
Edit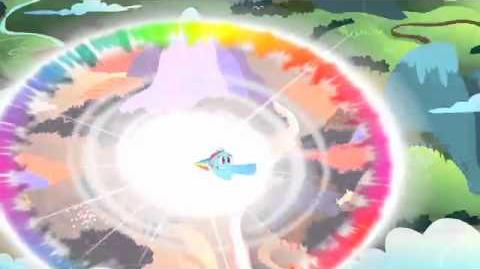 Community content is available under
CC-BY-SA
unless otherwise noted.