Betrayal and finished picture. :D
Edit
Me and Alpha Forces, 1st Marine Brigades, we're all numbered by mein failed picture for mein Infobox, we never saw that coming, i still can't beleive it. The most solid, most comfortable Black Marines is a fail, gone. I had already down
My (OUR) weapon is the M4A1s, MP5s und the M240/M249 SAW's.
Videos! :D, Betrayal and Departure
Edit
This is my favorite video, this song is about the MOST beautiful city in the world. Moscow! I was betrayed by mein comrades..... And i begin mein departure to The Galactic Warfares Wiki......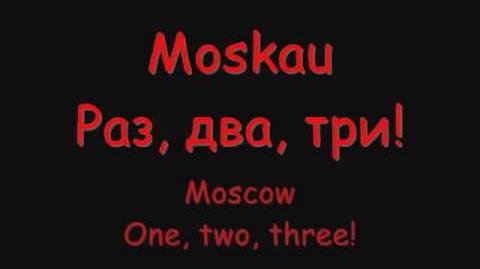 My leftover weapons....
Edit
My best, favorite but the LEFTOVER weapons is my M4A1 w/ Heartbeat, with ONLY 6 M4A1 magazines left in my OMA and my M9 Beretta, with only 4 M9 pistol magazines in my holster..... And i'm also still a low-loveled foot-mobile.....
British Commandos
Edit
British Commandos are enemies and are led by Marines Spec Ops, hostile to everything. They did sabotage anything they saw. And they hate the Editors, but MSO led them to The Galactic Warfares Wiki.
Modern Weapons:
M4A1
M9
MP5
M240/M249 SAW
USP .45
UMP45
MG4
FAMAS
Community content is available under
CC-BY-SA
unless otherwise noted.