About Me
First things first, I am a Call of Duty fanatic. I especially love Zombies on Black Ops. I live in Northern Ireland (Norn Iron), excuse the accent if you ever hear it :P, and I am 17 years old. I am a PS3 user and my PSN is Nayfen_94. I own many of the Call of Duty games. I would play Call of Duty 4 and ocassionally play Modern Warfare 2. I like to play multiplayer on Black Ops only for the gold guns. I also enjoy FIRE. Cannot wait for MW3 to be released! Woop Woop!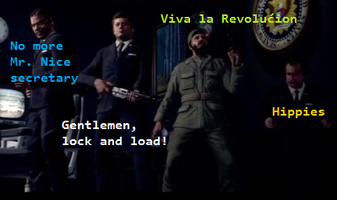 "Bonnie: Somebody save him, he can't swim!
Peter: Oh, he's not even kicking. Kick Joe, kick.
Lois: Peter, he's a paraplegic!
Peter: That doesn't mean he can't hear. Kick Joe, kick!"
— Comedy Genius - Family Guy
Signatures
Created Pages
Call of Duty Wiki Goals
Reach 100 edits [✓]
Reach 200 edits [✓]
Reach 500 edits [ ]
Reach 1000 edits [ ]
Reach 2000 edits [ ]
Make a cool signature [ ] Have a cool signature [✓] (Thanks to Sp3ctr3 130 Ki11er )
My Call of Duty Ranks
My Images
Userboxes
Edit
| | |
| --- | --- |
| | This user will snuff you out with the L96A1! |
| | |
| --- | --- |
| | This user uses the AK47 too much that it should be illegal! |
Community content is available under
CC-BY-SA
unless otherwise noted.