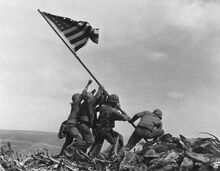 I'm a Call of Duty player for years. I play multiplayer on PC on Call of Duty: Black Ops and I'm a Veteran player in most of my games. I'm more active on PC, Steam name BigPD7, but I could be in PC or PS3, the clan tag is the only thing that I make to show my identity, [iSUK] :DD. Not Prestiged and not willing to (lose all guns, uMAD??)
Meet me on PC at your own risk!
Steam Info
Edit
My account name on Steam is Astrowby (profile name/gamer tag BigPD7), I am in the Wiki Steam group and besides CoD, I play NBA 2K9 and 2K11.
If you want to match me or simply play some zombies add me and we'll begin a chat.
Community content is available under
CC-BY-SA
unless otherwise noted.