"We all do dumb things. It's what makes us human."
— Hossan Ramzy.
"Let the tomahawks fly!"
— Me at the start of a sticks and stones match.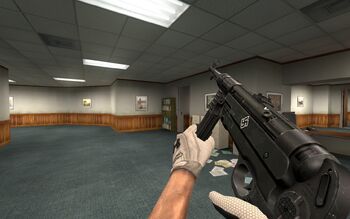 By AugFC
Zombies Records
Edit
Nacht der Untoten: Round 25
Verrückt: Round 24
Shi no Numa: Round 35
Der Riese: Round 32
Kino der Toten: Round 32
"Five": Round 23 (With the help of ZKarabiner)
Dead Ops Arcade: Round 47
Ascension: Round 42
Call of the Dead: Round 22
Shangri-La: Round 25
Moon: Round 21
No Mans Land: 00:32:47
My name is RDR. That's really all I have to say. I own a PS4 (ID : Thatpsychoc) and a WiiU (ID : Same as my wiki name). Go on and add me if you want. Have a good day.

RDR24Talk

THE NAZI ZOMBIES PHOTO GALLERY
Edit
ALL of these photos were found on deviant art. The credit goes to their creators and authors.
Enjoy!
Signatures anyone?
Edit
Old Takeo was a fine old man, he washed his face in a frying pan, he combed his hair with a wagon wheel, and died of a tooth-ache in his heel! Oh get of the way for old Takeo, he is too late to get his supper, dishes are washed and nothing is left but a piece of squash!

Guitar t-bone

Talk!

12:37, November 9, 2011 (UTC)
Love the gallery, it has much honor. http://i102.photobucket.com/albums/m119/steveisgreatsb/nerv.jpg

Codfan5695

Talk

http://i634.photobucket.com/albums/uu62/MawsCM/Rei%20Ayanami/033.jpg01:43, November 18, 2011 (UTC)
Your a awesome dude, with the best taste in avatars, "They dance for your amusement" :D DANCE!!!!!

REDSKIN-26

I LOVE THAT DANCING PIC!!!!! IMMA ASK REDSKIN TO USE THAT FOR MY SIG!!!!! UR AWESOME DUDE!!!!!!

ZH115

Zombie Problems?

15:38, November 23, 2011 (UTC)
I love ze gallery! Johnsckops talk
Ze gallery vas epic!Btw some pics u posted 2 times.-

Tehblakdeath

Talk Page

14:32, December 30, 2011 (UTC)
That gallery is simply... 4u50m3! RC95 16:17, December 28, 2011 (UTC)
A fellow user, it's great to have you. Also love your gallery. Random AllyTalk 13:14, November 26, 2011 (UTC)
Timsajer 01:24, December 12, 2011 (UTC)
So many Chibi's on your page Angel of Anarchy (Jeremy14)

·

Talk!

20:10, November 26, 2011 (UTC)
the best wundebar gallery...

BelinskiNik

talk

30 November 21 33 (utc)
Wundevar! Amazing gallery with a awesomness to boot...Your awesome...Argorrath December 2, 2011 10:00pm (UTC)
Nice gallery... La galerie est impressionante... LOL sorry 'bout that <--- ME GUSTA.

Mirage(kent101299)

Talk 11:51, December 13, 2011 (UTC)
Dat gallery... SO EPIK.

I.W. F.T.W.

(talk)

01:15, December 16, 2011 (UTC)
I lol'd. Braden 0.0 Talk
Like fist of Stalin, up your ass. Lvoss 05:40, December 29, 2011 (UTC)
19:45, January 24, 2012 (UTC)
This gallery is one of the bes-well one of the only galleries i've sen with awesome pictures like this.That russian brony 16:42, February 9, 2012 (UTC)
This gallery gives zombies a twist. I dont have a siganature, but still, FIVE STARS for your comics. :D
I like your gallery!

Madnessfan34537

Fluttershy 
That was a great way to spend 15 minutes, excellent collection! PS: Nikolai is the best The Antibrony (talk) 00:12, October 31, 2012 (UTC)The Antibrony
Some stuff
Edit
| | |
| --- | --- |
| ' | This user loves the Desert Eagle! |
Community content is available under
CC-BY-SA
unless otherwise noted.