Hey guyz I'm SLAUGHTERER, I am a Call of duty fan and love all the games, The best game in all call of duty's was Call of duty 4 Modern warfare, Apart from Modern warfare 2 i still like Call of duty 4 modern warfare, Modern warfare 2 i still sort of play today if not i play a lot of counter strike source. You shall find my in game name as "SLAUGHTERER" or sometimes "Jim BeaM [White]". Reason why "Jim BeaM" was because me and a mate were bored one night and decided to be an alcoholic drink. =D
Remember, Chuck Norris puts the word LAUGHTER in the word SLAUGHTER, and thats what i'm gonna do to you, So watch your back.
MW3 looks like a winner.
Steam names:
*Jim BeaM [White] *SLAUGHTERER
DR OCTOGONAPUS
LEEEEEEEEEROY!!!!!!!!!!
Uber|Fagg
Sgt Foley: RAMIREZ TAKE DOWN THAT AC-130 WITH A TOOTHBRUSH!!!
Ghost:Thunder two one i've popped red smoke in the treeline standby to engage on my mark!
Thunder Two-One:Roger that i have a visual on the smoke.
Ghost:Thunder Two-One, Cleared Hot!
Thunder Two-One:Roger that Cleared Hot!
Ghost:Roach, Hang in there!
Ghost:Come on, Get up!
Ghost:Get up! Get up! We're almost there!
Sheperd:Do You have the DSM?
Ghost:We got it sir!
Sheperd:Good, Thats one less loose End. *BANG* (Kills Roach)
Ghost:NO! *BANG*
Cpt Price:Roach! Ghost! this Price We're under attack by Sheperds men in the bone Yard. Soap! Hold the left Flank! Do not trust Sheperd! I say again, Do not trust Sheperd! Soap get Down!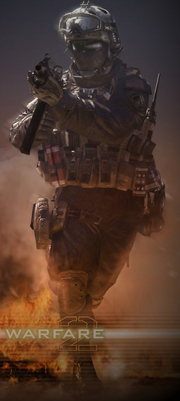 Community content is available under
CC-BY-SA
unless otherwise noted.