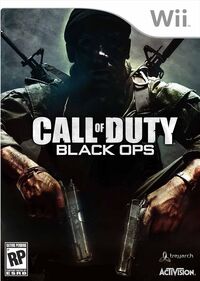 On Tuesday, the Wii received a patch for Call of Duty: Black Ops that fixed a number of issues. A majority of these included in the patch were already resolved on the Xbox 360 and PlayStation 3 versions of the game, such as melee adjustments (in Zombie Mode and multiplayer), restricting Hardline Pro re-roll to only Care Packages, and crediting the person who put an enemy in Second Chance with the kill. A full listing of the fixes can be found on the official CallofDuty.com Wii forums.
However, when people started asking questions about the availability of DLC for the Wii, Treyarch's response was dubious at best.
"Many people are also asking about DLC on the Wii," Treyarch states on the official forums. "There is still no information on any potential DLC for the Wii, but we will be sure to update this space once there is. Thank you for your patience."
In other words, the status of Black Ops DLC making it onto the Wii system is still up in the air.
---
Source/Original article: Destructoid - Black Ops for Wii patched, future DLC in question
Community content is available under
CC-BY-SA
unless otherwise noted.