Hi guys I have to come inactive for 5 month. I'm active on Thursdays only, because this year my school is too hard and I don't have time to come here and edit. Next year I'll come back to CoD wiki with lots of image from CoD games. I just write this blog to say don't think I'm fully active everyday however, 5 month next I'll come back here. Have nice days with these guys in here. (Friend list)
Miller
Legos
RisingSun
Allen
Rzy
Madness
Ninja
CoaZ
Soap
Dave
CoD4
MLG
Kyle
Sam
Kat ________________________________________________________________________________________________
Block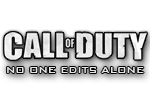 Due to your unacceptable behavior, you have been blocked for Sleeping. You are welcome to come back and edit sensibly after the block is up, however it is very strongly advised that you read and review our policies thoroughly before you start to edit again. If you believe your block is unfair you can leave a message on this page and an administrator will consider it.
Any more unacceptable behavior and another block will be issued. Thank you.
Admins don't think it's really no it's just for fun(just block template not inactive)

Soap eksiri

 

·

 

talk

  16:03, November 22, 2014 (UTC)
                                  Cya

Community content is available under
CC-BY-SA
unless otherwise noted.