Welcome to the wiki!

Edit
---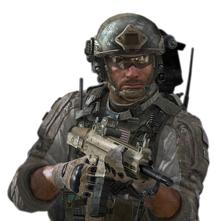 Hello and welcome to the Call of Duty Wiki! Thanks for your contributions. We hope you'll stick around to make even more!
Have you registered an account yet? If not, there are many benefits for doing so, and it's quick, simple, and free! So log in and join the community!
Here are some links that you may find helpful:
Still have questions? Feel free to ask me or contact another administrator. Sysops' names are highlighted in green and bureaucrats' names are highlighted in cyan.
We hope you enjoy editing here, and look forward to seeing you around!
Crazy sam10 (talk) 14:27, May 29, 2013 (UTC)
Fast Files
Edit
Hey there, 
As I saw your edit in the Colt M16A1 page, you have the fast files on PC. For the weapons that are exclusive to campaign or Zombies (like the Storm PSR, Titus-6, SPAS-12, MM1 Grenade Launcher, Minigun, etc.), I've put estimated fire rates on their pages (also for the singleplayer variant of the War Machine), but they are probably not 100% accurate, so can you check if they're correct, or else correct them? (moreover, some charts state that the Death Machine's fire rate is 1666 RPM, while it seems to be 1200) (and if you can add the fire rates for the Wonder Weapons and the Pack-a-Punched RPG, it would be also great).
Thanks, 
--Ultimate94ninja (talk) 15:59, June 1, 2013 (UTC)
---
This is the discussion page for an anonymous user who has not created an account yet or who does not use it, identified by the user's numerical IP address.
Some IP addresses change periodically, and may be shared by several users. If you are an anonymous user, you may create an account or log in to avoid future confusion with other anonymous users. Registering also hides your IP address.
Help: Why create an account? • How to create an account • WHOIS
Community content is available under
CC-BY-SA
unless otherwise noted.