Line 23:
Line 23:
 
 
 

|}

 

|}

 
+
 
+

{{Vandalism|[[Riley (Ghosts)]]|{{Signatures/SXe Fiend}} 19:58, September 16, 2013 (UTC)}}
---
Revision as of 19:58, 16 September 2013
Welcome to the wiki!
---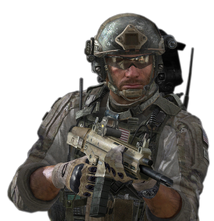 Hello and welcome to the Call of Duty Wiki! Thanks for your contributions. We hope you'll stick around to make even more!
Have you registered an account yet? If not, there are many benefits for doing so, and it's quick, simple, and free! So log in and join the community!
Here are some links that you may find helpful:
Still have questions? Feel free to ask me or contact another administrator. Sysops' names are highlighted in green and bureaucrats' names are highlighted in cyan.
We hope you enjoy editing here, and look forward to seeing you around!
MLGisNot4Me (talk) 19:57, September 16, 2013 (UTC)
Vandalism
Hi. Although everyone is welcome to make constructive contributions here, at least one of your recent edits, such as the one you made to "Riley (Ghosts)", did not appear to be constructive, and has been reverted. If you continue to vandalize any pages, you will receive a block for an appropriate amount of time. As such, please refrain from doing so. Thanks.
http://i.imgur.com/VwuEI.pngSXe Fiend · talkhttp://i.imgur.com/VwuEI.png 19:58, September 16, 2013 (UTC)
Community content is available under
CC-BY-SA
unless otherwise noted.