Line 43:
Line 43:
 

==What.==

 

==What.==

 

Holy hell I did not see this until now. Welcome...? {{sig/Madnessfan34537}} ''00:10, March 20, 2015 (UTC)''

 

Holy hell I did not see this until now. Welcome...? {{sig/Madnessfan34537}} ''00:10, March 20, 2015 (UTC)''

 
+
 
+

Agreed, welcome my man! {{Sig/Feargm}} 02:41, March 21, 2015 (UTC)
---
Revision as of 02:41, 21 March 2015
Welcome to the wiki!
---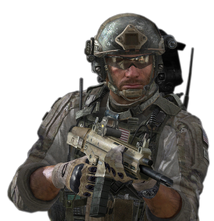 Hello A7xElement115, and welcome to the Call of Duty Wiki! Thanks for your contributions. We hope you'll stick around to make even more!
Have you created your user page yet? It's your own personal page, and you can do anything you want with it! Your user page will also help us get to know you as an editor better.
Here are some links that you may find helpful:
Still have questions? Feel free to ask me or contact another administrator. Sysops' names are highlighted in green and bureaucrats' names are highlighted in cyan.
We hope you enjoy editing here, and look forward to seeing you around!
RisingSun2013 (talk) 00:01, March 7, 2015 (UTC)
Bad Image
An image you recently uploaded, ""File:Achievement.gif" and "File:Achievement-0.gif"", was considered to violate the image policy as it was one or more of the following:
Low quality
Contained a banned image effect
Concerned real life info, which is not generally allowed
Poorly named
Incorrect/lack of license
Duplicate file/superseded
Tampered with a photo-editing program
Please make sure you read the image policy to be sure of the protocols in place for uploading images.
You are still free to upload images; however, please make sure they are up to standards! Continued uploads that do not comply with the policy may result in a block.
Thanks!

Please read our image policy so that you properly name your images next time. Personal images must have "Personal [username]" in front of the name. Also, please make sure to license your image properly, and don't upload duplicates of an image. Thank you. http://fc01.deviantart.net/fs70/f/2013/276/1/2/bionicle__unity_duty_destiny_by_cyberpictures-d6p3li2.pngLegos-Rule-15 Talk 00:59, March 7, 2015 (UTC)
What.
Holy hell I did not see this until now. Welcome...? Madnessfan34537 http://i.imgur.com/lL5xjBH.png 00:10, March 20, 2015 (UTC)
Agreed, welcome my man!  http://i.imgur.com/GYKM9PK.jpg feargmtalk  02:41, March 21, 2015 (UTC)
Community content is available under
CC-BY-SA
unless otherwise noted.