Welcome to the wiki!

Edit
---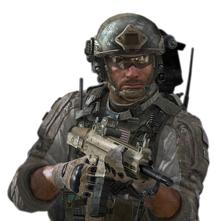 Hello AcEKim115, and welcome to the Call of Duty Wiki! Thanks for your contributions. We hope you'll stick around to make even more!
Have you created your user page yet? It's your own personal page, and you can do anything you want with it! Your user page will also help us get to know you as an editor better.
Here are some links that you may find helpful:
Still have questions? Feel free to ask me or contact another administrator. Sysops' names are highlighted in green and bureaucrats' names are highlighted in cyan.
We hope you enjoy editing here, and look forward to seeing you around!
Capt. Miller (talk) 03:56, August 31, 2016 (UTC)
Upgraded weapons edit
Edit
There is no image for the pack-a-punched Razorback on the wiki for now. As such, no image will appear if you put "File:Gullinbursti BO3.png", which is currently an empty link.
Ultimate94ninja talk · contribs 19:57, September 25, 2016 (UTC)
Apothicon Servant Pack-a-Punched
Edit
Hey! I saw you were looking around for an Apothicon Servant Pack-a-Punched Image
I've been uploading all the missing Pack-a-Punch pictures, just wanted to say that I'm planning on getting the image today
Appreciate the concern!
Yeebo (talk) 23:13, October 8, 2016 (UTC)
Licensing Your Images
Edit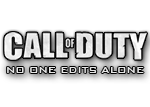 We kindly ask you to please properly license all future images that you upload to the wiki. It is the sole responsibility of the up-loader to license any image he/she uploads to the wiki. When uploading an image to the wiki, towards the bottom of the page there is an option to add a license. Click on the drop down menu; there on the menu in the lower section, you will see "fair use and with permission" options.
For images that are game screenshots, use Copyrighted Media.
For non-game screenshots (pictures taken from the web etc.), use Fair Use.
For images that are not licensed, or images you have made yourself, use Public Domain.
You add the license to the image at the same time you upload it to the wiki. For more help and details, see here. If you have any questions please contact me on my Talk page and I'll be glad to help.

Community content is available under
CC-BY-SA
unless otherwise noted.