Portable Infoboxes
Edit
Hi. Conqueror of all Zombies isn't active right now, so I'll chime in. To what extent were you "tasked" to fix our non-portable infoboxes? Was it a mandatory thing? Because a couple of years ago, the FANDOM staff opened one or two forums for discussion & voting regarding the matter, and we declined the implementation of PIs. For now, I just had to revert your changes on the Template:Infobox/weapon, because there was at lease one issue, namely with the "name" parameter. Take for example the .44 Magnum article: the Call of Duty: Infinite Warfare section currently displays "Stallion .44" in the infobox name, but it failed to do so after your edit on the template, and instead displayed the page name ".44 Magnum" that is not used in this specific game.
Ultimate94ninja talk · contribs 10:38, July 23, 2019 (UTC)
What I was specifically asking is whether PIs are now mandatory or not (if not, then you would have to discuss it in a new Forum:War Room topic, seeing as the final decision on our latest forum regarding the matter was to exclude PIs, which were optional back then). Now I'm understanding from your message that they are mandatory, and if that's really the case then so be it. I hope that you or somebody else will find a solution for the bug in the name parameter, though, even if it's a bit late.

Ultimate94ninja

talk

·

contribs

20:08, July 23, 2019 (UTC)
Bad Page
Edit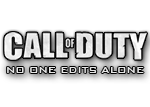 The page you created,
"Call of Duty: Modern Warfare (2019)/Battle Pass"
was deleted/marked for deletion because it was either
Incorrect
Did not conform to Wiki policies
Unnecessary
Speculative
Please read the Manual of Style and the policies in order to brush up on the style and professionalism that is expected on this wiki.
You are still free to make edits, just make sure they are up to standard. If you need any help, please contact myself or a Sysop.
Thanks!
We don't really tolerate low-effort and COD:MOS violating pages for speculative content.

Raven's wing

Talk

21:43, October 17, 2019 (UTC)
RE: MW Content
Edit
I took a look at your content that got deleted. I think Raven dealt with the matter a bit bluntly, but there were indeed issues with your article "Call of Duty: Modern Warfare (2019)/Battle Pass", violating the Manual of Style and the Policy. Here are some of the issues:
You need to write a proper intro at the start of the article, not jump directly to sections (and make sure to add the "game" template before it).
We don't use titles asking questions like "What is the Battle Pass?" as you did. Any introductory content should go to the aforementioned intro, and additional details should go below a section heading named "Overview" or "Multiplayer" or "Call of Duty: Modern Warfare", depending on the situation.
Avoid using the impersonal "you"; write in third person when you're talking about the player.
Avoid mentioning games that are irrelevant to Call of Duty; you added examples like Fortnite, PUBG and Apex, which is not appropriate.
Having major headings with the only description in them being "TBA" is not a good thing. Just mention in the normal paragraphs that the first season won't start at launch.
Anyway, a Battle Pass article has been recently created. Take a look at the style of the page to see how the content should be written, and add your Modern Warfare (2019) info in it (without needing to create a separate article for it). I (or somebody else) will make the necessary fixes afterwards if need be.
Regarding the "Template:CoD16 Battle Pass", it had little to no content; having merely "2019: TBA" in it isn't helpful. It would be more appropriate for you to wait until notable content is revealed. But even then, there's no real need for a template dedicated solely to battle pass seasons; just mention them in the Battle Pass article.
Ultimate94ninja talk · contribs 22:19, October 22, 2019 (UTC)
Community content is available under
CC-BY-SA
unless otherwise noted.