Welcome aboard
Edit
Welcome to the Call of Duty Wiki, Bioniclepluslotr! Here's some Editing 101 on how you can help:
Recent changes is a great first stop, because you can see what other people are editing right this minute, and where you can help.
Read our policies, if you haven't already. You'll be informed on the do's and do not's, as well as some guidelines when creating new articles.
The Sandbox is a great place to test things out if this is your first time editing wikis. It is advisable to know what is commonplace on the wiki, such as templates and categories, and how to use them.
Questions? You can ask at the Help desk, the "discussion" page associated with each article, or browse through the help directory. Feel free as well to ask on my talk page; we're always ready to help recruit.
Have feedback? The War Room is used to discuss changes to wiki or other community related issues. You'll need 50 main space edits to vote, recruit, but your opinion is still appreciated!
I hope you enjoy editing on the wiki recruit! Ramirez, this is Foley, we're Oscar Mike!
RE: Verruckt
Edit
Is it actually called "Zombie Verrückt" in-game? I always thought it was jus "Verrückt", per what I read. I've only have any of the map packs, so I can't check for myself. I would say that whatever it is titled as in-game would be what we title the article as.

Sgt. ChiafriendRifleman 23:23, 14 August 2009 (UTC)
That won't work for me. I have World at War for the 360, and it lists Nacht der Untoten as being the final campaign level. I would need Live to get the updates that would list subsequent levels.

Sgt. Chiafriend

Rifleman

23:38, 14 August 2009 (UTC)
Regarding Featured Articles
Edit
Seeing as we had a flux of Modern Warfare 2 article requests, we decided to try and get one from a different CoD game. Next month there will be a chance for a MW2 article.

Doc. Richtofen 17:05, April 24, 2010 (UTC)
Featured Media
Edit
OK, done. Thanks.  

  17:20, June 19, 2010 (UTC)
Boosting
Edit
is adding useless random shit to pages for the sake of edits so you can get ahievements and points.
TheManOfIron

i reverted your edit because.....
Edit
there is a archive template right at the top of the forum stating that it is an archive and not to edit it. yet you chose to ignore that warning. so it was reverted.

Talk 22:30, August 27, 2010 (UTC)
Hi. This is the article: http://callofduty.wikia.com/index.php?title=Forum:Proposal:_Remove_COD:AFP&oldid=537384
if you look at the tiime that i closed the forum and the time you cast your vote you will see that i had closed the forum before you voted. It was probably an oversight and it really is not a big deal. I just wanted to let you know why it was reverted so you dont freak out.

Talk 21:25, August 29, 2010 (UTC)
Advising Posters to License Their Images
Edit
Please license all future images that you upload to the wiki. Any image found not to posses a image license can/will be deleted. If you have any questions please contact me on my Talkpage and I'll be glad to help.

Talk 03:36, February 8, 2011 (UTC)
Not to be an ass, but, regarding your signature: the fact you have it as <font color="lime"> kind of makes it seem you're an admin, since we have our names hilited in an almost identical colour. I'm not forcing you to, but I'd appreciate it if you could change it to a different colour. Template:Signatures/Sactage 12:40, April 10, 2011 (UTC)
It's not a colour for a signatures, it's any link to our userpages, like User:Sactage. It only doesn't show if we override it with a tag. Also, change the <font color="violet"> in your sig to <span style="color:violet"> and the </font> to </span>, is deprecated HTML, and can be used for more. :p Template:Signatures/Sactage 13:18, April 10, 2011 (UTC)
It is indeed valid to talk about the new characters being based off IRL characters, but not valid to put IRL info about the IRL characters. --Callofduty4 17:02, April 27, 2011 (UTC)
Ok. Sorry. But seriously, pay more attention to edits before you undo them. Look at how I edited the Sarah Geller page. There was two trivia sections. Pay more attention please.

CoaZTalk

02:38, April 29, 2011 (UTC)
It's ok. But put that the admins said it was ok in the edit summary next time. It'll help, alot!

CoaZTalk

02:42, April 29, 2011 (UTC)
There's no need for a policy, we're a Call of Duty Wiki, we only cover Call of Duty. --Callofduty4 03:04, April 29, 2011 (UTC)
Re:Template
Edit
Done, thanks for telling me about it.  

  16:52, May 20, 2011 (UTC)
If you read the Forum:Eliminating the upload of Pimp My Gun Images., it states that any PMG uploaded after May 26,2011 will be deleted, but any remaining PMG's can stay. Make sure that the PMG's werent uploaded before then.

DrkDragonz66

  Talk  Contribs  Combat Arms   21:58, July 22, 2011 (UTC)
Only PMGs uploaded after May 26th 2011 are to be deleted. Per this.  

  22:01, July 22, 2011 (UTC)
Licensing Your Images
Edit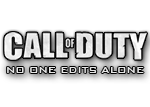 We kindly ask you to please properly license all future images that you upload to the wiki. It is the sole responsibility of the up-loader to license any image he/she uploads to the wiki. When uploading an image to the wiki, towards the bottom of the page there is an option to add a license. Click on the drop down menu; there on the menu in the lower section, you will see "fair use and with permission" options.
For images that are game screenshots, use Copyrighted Media.
For non-game screenshots (pictures taken from the web etc.), use Fair Use.
For images that are not licensed, or images you have made yourself, use Public Domain.
You add the license to the image at the same time you upload it to the wiki. For more help and details, see here. If you have any questions please contact me on my Talk page and I'll be glad to help.

I was browsing through the new images and I found mah images here.
Wai.
Regards, EliteMaster117 00:28, December 11, 2011 (UTC)
I just saw that you uploaded my images to the site, so I instinctively thought it was for personal profit, greedy bastard I am. But nope, just for the SAS and PMC pictures. I'm BloodThorn17 on your friends list on Xbox, you know.
EliteMaster117 02:53, December 11, 2011 (UTC)
It doesn't matter as long as they were put to good use! EliteMaster117 04:49, December 11, 2011 (UTC)
Call of the Dead characters Edit
They're not based off of the actors; they're supposed to be the actors in the Zombies 'verse.
Raven's wing Talk23:23, February 26, 2012 (UTC)
RE:Videos
Edit
Two main reasons:
They were broken videos, they were tagged as unused on the file's page.
Per COD:FILE
If I were you I'd replace the videos on your page with YouTube tags before I delete the others on your page, I can't check a file to see if it's on your page as it comes up unused, and the author who uploaded the videos on all the videos is Wikia.
Bad Edit
Edit An edit you recently made to a page was undone because it was either:
Incorrect
Contained poor English
Did not conform to Wiki policies
Unnecessary
Concerned real life info, which is not generally allowed
Contained speculation, which is not generally allowed
Opinionated
Featured a formatting error
Please read the Manual of Style and the policies in order to brush up on the style and professionalism that is expected on this wiki.
You are still free to make edits; however, please make sure they are up to standards!
Thanks!

Due to Call of Duty Wiki:Articles for Deletion/Ozone the 2 Ozones are different people with no similarity besides the name "Ozone"...Argorrath おしゃべり21:04, August 18, 2012 (UTC)

The very fact that we had to split the articles shows that they are in fact two completely different characters for our purposes.
Raven's wing Talk23:31, August 18, 2012 (UTC)
Except it wasn't my decision. It was the community's. If you'd been here when we took the decision you could have argued your point then.
Raven's wing Talk00:12, August 19, 2012 (UTC)
Your Comment
Edit
Please do not comment on blogs that haven't been touched in over a month. :) DarkMetroid567Talk 22:40, August 29, 2012 (UTC)
A comment which was deleted on Raven's blog, the one where he states he won't get Black Ops II. There's really no need to bump dead blogs, and comments doing that will be deleted. DarkMetroid567Talk 02:35, August 30, 2012 (UTC)
MMR Scope
Edit
If you want to get MMR Scope deleted, you're gonna have to make an AFD page for it instead of just putting the deletion template there.

Joseph Tan l talk l edit count l contribs l

14:41, November 24, 2012 (UTC)
Bad Image
Edit An image you recently uploaded was considered a poor image because it was either:
Low quality
Contained a banned image effect
Concerned real life info, which is not generally allowed
Poorly sized
Poorly named
Duplicate file
Tampered with a photo-editing program
Please read the image policy in order to brush up on the style and professionalism that is expected on this wiki.
You are still free to upload images; however, please make sure they are up to standards!
Thanks!

Bad image names.

File:BO2 Betty.jpeg, File:Black Hat Guardian.jpg and File:Custom Assault Shield.jpeg were all badly named.

You could've just waited for the custodians to rename them. I gave you a warning for how you named them, it's not telling you to upload them again. Now you've made more hassle for the custodians.
War Room move
Edit
Just letting you know I moved your post from Talk:Call of Duty Wiki to Forum:Combining_Small_Articles

N7 TC 13:54, March 19, 2013 (UTC)
Please don't bump dead blogs
Edit
If a blog has not been commented on for more than thirty (30) days then it is considered dead and should not be bumped.
Thank you for your co-operation, have a nice day.
Raven's wing Talk12:52, July 4, 2013 (UTC)
Bumping a dead blog
Edit
A blog comment you recently made was deleted because it was posted on a blog that is considered "dead". Any blog not commented on close to, or over 30 days old is seen as a "dead blog" and is asked you do not comment on it.
You are still free to make comments; however, please make sure they are up to standards!
Thanks!

Raven's wing

Talk

16:32, January 1, 2014 (UTC)
Hey,
You may not know me, but I have recently been going through tones of images and categorising them, along with another user. I saw some of the images you uploaded, and wanted to say great job for uploading them! They were really great images, just a couple of them had to be renamed.

 Capt. Miller · talk 11:58, May 15, 2014 (UTC)
Merry X-mas!
Edit
Wow, you've been here since 08?
Higaboi21talk
20:59, December 24, 2014 (UTC)
Response to edit
Edit
I thought it said in this article (https://community.sledgehammergames.com/community/sledgehammer/blog/2015/07/14/three-new-weapons-coming-to-call-of-duty-advanced-warfare-on-721) that you need to get a variant first (https://imgur.com/eM73CuB.png) Luke25361 (talk) 14:23, July 15, 2015 (UTC)Luke25361
Re: Blunderbuss
Edit
Oh, you're right. I was going off leaked info from YouTubers .-. Bioniclepluslotr 22:09, July 15, 2015 (UTC)
I heard the same from a lot of big YouTubers too, they should've really double-checked their facts first lol
22:31, July 15, 2015 (UTC)Luke25361
Luke25361 (talk) 22:32, July 15, 2015 (UTC)Luke25361
Giveaway info
Edit
Hey. Well done for winning our giveaway. Please fill out this form so we have your details to pass on. No one else will be able to see your submission, and I will likely delete the form after it has been forwarded to Jorge.
Thanks and congrats!
Thanks! Bioniclepluslotr 13:42, September 13, 2015 (UTC)
Hey again. I just realised I'd left out an important question on the above forum (asking for usernames). So if you're one of the users that have already put details in, please edit your response so that you can put an answer the new question. thanks.
Community content is available under
CC-BY-SA
unless otherwise noted.