Welcome to the wiki!

Edit
---
Hello Bobbyjoeno, and welcome to the Call of Duty Wiki! Thanks for your contributions. We hope you'll stick around to make even more!
Have you created your user page yet? It's your own personal page, and you can do anything you want with it! Your user page will also help us get to know you as an editor better. However, it also has some rules you should know about, so don't just start posting everything!
Here are some links that you may find helpful:
Still have questions? Feel free to ask me or contact another administrator. Sysops' names are highlighted in green and bureaucrats' names are highlighted in cyan. When leaving a message, leave ~~~~ at the end of your post so we can recognize you.
We hope you enjoy editing here, and look forward to seeing you around!
Ultimate94ninja (talk) 16:37, June 19, 2019 (UTC)
Bad Blog
Edit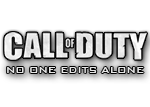 The blog you created was deleted because it was either
Off-topic
Did not conform to Wiki policies
Can potentially come off as hostile/Flame bait
Not in the News Team.
Please read the blogging policy and the policies in order to brush up on the style and professionalism that is expected on this wiki.
You are still free to make blogs, just make sure they are up to standard.
Thanks!
The rules regarding creating "wishlist" blogs are pretty clear cut.

Raven's wing

Talk

17:15, June 19, 2019 (UTC)
Community content is available under
CC-BY-SA
unless otherwise noted.