Welcome to the wiki!

Edit
---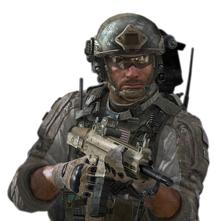 Hello Chas1881, and welcome to the Call of Duty Wiki! Thanks for your contributions. We hope you'll stick around to make even more!
Have you created your user page yet? It's your own personal page, and you can do anything you want with it! Your user page will also help us get to know you as an editor better.
Here are some links that you may find helpful:
Still have questions? Feel free to ask me or contact another administrator. Sysops' names are highlighted in green and bureaucrats' names are highlighted in cyan.
We hope you enjoy editing here, and look forward to seeing you around!
Bad Image
Edit
An image you recently uploaded was considered to violate the
image policy
as it was one or more of the following:
Low quality
Contained a banned image effect
Concerned real life info, which is not generally allowed
Poorly named
Incorrect/lack of license
Duplicate file/superseded
Tampered with a photo-editing program
Please make sure you read the image policy to be sure of the protocols in place for uploading images.
You are still free to upload images; however, please make sure they are up to standards! Continued uploads that do not comply with the policy may result in a block.
Thanks!

No Real Life Info
Edit
Hi, and welcome to the Call of Duty Wiki! There's a lot to do around here.
We really appreciate your contributions here, but we have a no IRL, or no "In Real Life" policy. IRL pictures are also not allowed in articles but they are allowed for personal use.
If you have any concerns feel free to ask at the Help desk or on the "discussion" page associated with each article, or post a message on my talk page! Also, please review our policies so that you understand them completely to avoid any future mistakes.
If you have any other questions, feel free to contact an administrator for help. Sysops names are represented in green and bureaucrats names are represented in cyan. Please leave a message on my talk page if I can help with anything!
Raven's wing

Talk

17:15, November 8, 2013 (UTC)

You should keep 2000 year of birth David "Hesh" Walker page because 2001 on 2028 will be only 27 or 26 but never 28 years. If 2000 27 or 28. —Unsigned comment was added by 94.202.47.71
Don't delete discussions
Edit
Hello, Chas1881. It has come to my attention that you have recently deleted part or all of the text on a talk page, that was not vandalism. This is a violation of one the policies on the wiki, seen here, in which you can not delete discussions from a talk page with exception of obvious vandalism, flaming, or spam. If you would like to archive your talk page, please ask an administrator. If you continue to delete discussions off talk pages, you will eventually be subject to a block. Thank you for understanding, have a nice day!
AntiScootaTwo (talk) 14:29, November 15, 2013 (UTC)
Ruby Rose and Jaune Arc, obviously.
P90Deathman
02:18, January 3, 2014 (UTC)
I do, but have only really immersed myself in RWBY. DBD Abyss, Sora the Savior and Drkdragonz66, along with a few others watch RWBY along with the other series. P90Deathman02:37, January 3, 2014 (UTC)

If you can't tell, I love Anime and Manga. And like I said, I've only really immersed myself in RWBY, although I plan on looking into more Roosterteeth stuff. P90Deathman02:48, January 3, 2014 (UTC)

I might give it a try, and I'm not sure if I should just start introducing you to random Anime yet. P90Deathman02:57, January 3, 2014 (UTC)

Thanks P90Deathman03:07, January 3, 2014 (UTC)

I'm not totally sure of what you'd be into, there is my favorite Anime, a mecha, Gundam 00, there's Tengen Toppa Gurren Lagann, shonun like Bleach, Durarara!! is also an interesting anime. Fullmetal Alchemist: Brotherhood is amazing, and then there are comedy/harems like Sora no Otoshimono (Heavens Lost Property). P90Deathman03:13, January 3, 2014 (UTC)

http://www.watchcartoononline.com/ has a lot, including the ones I recommended. P90Deathman03:18, January 3, 2014 (UTC)
Community content is available under
CC-BY-SA
unless otherwise noted.