Welcome to the wiki!

Edit
---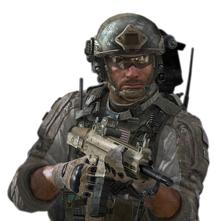 Hello Weirdowithcoffee, and welcome to the Call of Duty Wiki! Thanks for your contributions. We hope you'll stick around to make even more!
Have you created your user page yet? It's your own personal page, and you can do anything you want with it! Your user page will also help us get to know you as an editor better.
Here are some links that you may find helpful:
Still have questions? Feel free to ask me or contact another administrator. Sysops' names are highlighted in green and bureaucrats' names are highlighted in cyan.
We hope you enjoy editing here, and look forward to seeing you around!
-- Chiafriend12 (Talk) 04:17, 19 April 2012
RE: A message
Edit
I can't hear you over my '90s rave music. You'll have to type louder.

Sgt. ChiafriendRifleman 19:50, April 19, 2012 (UTC)
RE: Just to let you know
Edit
That's because one's a wiki block, the other is a chat ban. Two separate things means two separate entries.
Raven's wing Talk20:27, July 22, 2012 (UTC)
Just a heads up
Edit
Your current signature violates COD:SIG. MetlTalk 21:53, July 22, 2012 (UTC)
Alrighty :) MetlTalk 21:59, July 22, 2012 (UTC)
RE: Birfdai
Edit
Thanks, man! How'd you know, though? :D

Joseph Tan l talk l edit count l contribs l

15:59, September 8, 2012 (UTC)
Happy Holidays
Edit
Hope you have a merry and great holiday season.
Argorrath おしゃべり
18:32, December 25, 2012 (UTC)
Community content is available under
CC-BY-SA
unless otherwise noted.