Welcome to the wiki!

Edit
---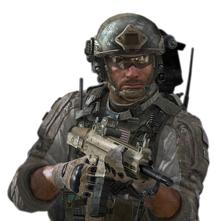 Hello DNthekos, and welcome to the Call of Duty Wiki! Thanks for your contributions. We hope you'll stick around to make even more!
Have you created your user page yet? It's your own personal page, and you can do anything you want with it! Your user page will also help us get to know you as an editor better.
Here are some links that you may find helpful:
Still have questions? Feel free to ask me or contact another administrator. Sysops' names are highlighted in green and bureaucrats' names are highlighted in cyan.
We hope you enjoy editing here, and look forward to seeing you around!
I love you. <3
Edit

--

Guitar t-boneTalk!
06:28, November 24, 2011 (UTC)
SgtDerekFrostW 12:03, November 30, 2011 (UTC) i would like you to join my xbox wiki at http://xbox360live.wikia.com/wiki/Xbox360LIVE_Wiki
Seasons Greetings
Edit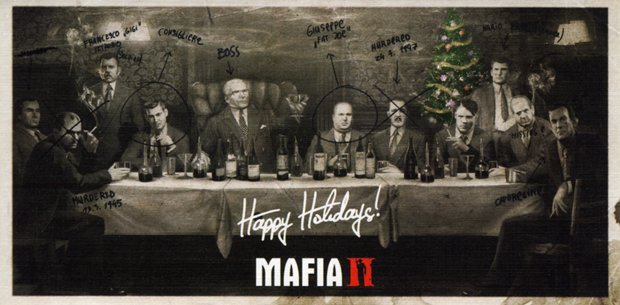 Merry Christmas
Edit
Merry Christmas Duck!
REDSKIN-26

16:08, December 24, 2011 (UTC)

MERRY CHRISTMAS
Hey, DN, sir, JSolars here speaking. Just wanted to wish you a Merry Christmas. Would give you my MW3 X MLP fic, but it's not done yet. So, I leave you with this delicious cookie and a CAR-15. -JSolars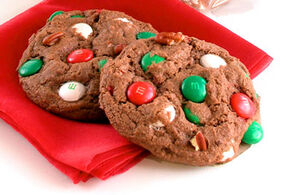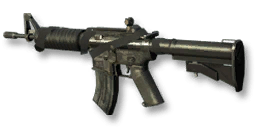 Azuris banned you because you need to cool down. "f-ck damac"
You will be let back into chat in 20-30 minutes
REDSKIN-26

22:17, January 22, 2012 (UTC)
Unbanned you
REDSKIN-26

22:37, January 22, 2012 (UTC)
Forever alone
Edit
Also a warlock for managing to get through all lag.  

  03:12, February 10, 2012 (UTC)
Hi, you're the leader for PS3 group 4 on the event. Please make sure to add the guys in your group (you can remove them after it). If you want, I'll join up groups with you so we can have some large private matches.
P.S. make sure you're on IRC or Chat so we can communicate easily.  

  14:22, February 25, 2012 (UTC)
Happy Pi Day!
Edit
so i herd u haz 500 editz now.
Edit
Congartulations.

Lyra(SPNKR)is the bo$$

03:24, April 19, 2012 (UTC)
DUCK. Duckity duck duck.
Edit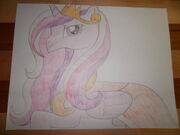 Finally got around to drawing/uploading Cadence... Lemmie know if you like her :3
Now it's 20% cooler. 22:55, April 22, 2012 (UTC)
I'm really sorry
Edit
Duck, I am truly sorry I mocked soccer. I didn't know it would upset you..I feel terrible. I just hope you can forgive me. Madnessfan34537
14:45, June 25, 2012 (UTC)
Thank you!
Edit
Hi DNthekos, I apologize for a generic message, but thank you so much for your support on my RfA, it really means a lot to me and I had no idea I would get so much support! Sincerely, PierogiTalk 15:21, July 4, 2012 (UTC)
Twig
(Talk)
04:37, July 17, 2012 (UTC)
Welcome To The CDWC
Edit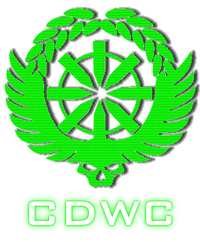 Welcome to the Call of Duty Wiki Clan, soldier! You've proven yourself a committed warrior, but now the real fight begins..
That pretty much everything you need to know. Now, I'll see you on the battlefield!
Congratulations, soldier.
Edit
Due to your outstanding effort, time put into and dedication to the wiki, you have been awarded the 12 months good conduct medal. You are a hard working editor, and you make the wiki proud. Well done!
Keep up the good work!
connor's new outfit
Edit
That was the best image I could get. Jar making tacky jelly 18:18, December 8, 2012 (UTC)
LOOK AT HIM
LOOK AT CONNOR
ISN'T HE AMAZING
Jar making tacky jelly 15:10, December 13, 2012 (UTC)
From a guy in COD Wiki
02:51, December 25, 2012 (UTC)
Merry Christmas!
Edit
Merry Christmas DN! Have a lovely time.  

16:54, December 25, 2012 (UTC)
My 4000th edit
Edit
It's in your talk page! <3
 FireBird-Pinkie Pie!  15:36, January 19, 2013 (UTC)
FABULOUS
Edit
Missed you, duck! Glad to meet you again, I kek'd (i think i understand what that means now).
BEHOLD THE PIE FORT: 
Community content is available under
CC-BY-SA
unless otherwise noted.