Feel free to leave a message, Make sure you Sign your posts with ~~~~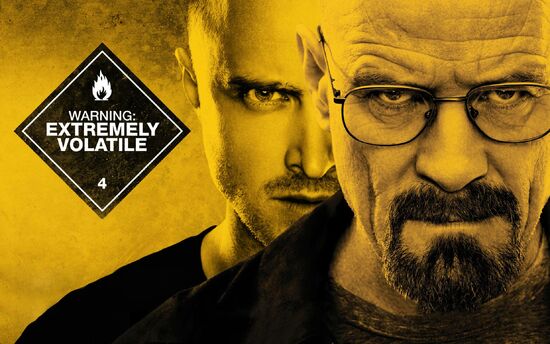 Archived Talk: 1, 2, 3, 4
Current Status: Contactable - I will be checking into the wiki everyday and I will be very easily contacted via my Talk Page if you need me, but because of IRL commitments I honestly can't be on the chat or edit the wiki as much as I'd like too.
Archived. http://i.imgur.com/KUDLq.png 01:21, January 24, 2013 (UTC)
Ahenrymuhammidkid (talk) 14:42, January 25, 2013 (UTC)Anthony henry
wssup i dot yull ws goin 2 be online
ok ok question completely off topic. Have you ever been called macklemore ?Naruto12354 (talk) 05:08, January 27, 2013 (UTC)
Ahenrymuhammidkid (talk) 16:59, January 30, 2013 (UTC)Damac1214Ahenrymuhammidkid (talk) 16:59, January 30, 2013 (UTC)
This is anthony, can you please unbann me from chat, please because somehow Crazysam10 banned me for nothing and i didnt do anything
Will i be on yall chat(soon)
As you know some time ago I was permanently banned from chat. I was just wondering if I could be unbanned because I'm a much more experienced user (on the cod fan-fic wiki) now. _ Cod monan
Talk _ 09:35 01/02/2013
Ok, thanks for the help anyway. I think it was Crazy Sam who banned me so I'll talk to him. _ Cod monan
Talk _ 12:30 01/02/2013
omfgomfg

N7 TC 15:50, February 2, 2013 (UTC)
So close but yet so far, give this as a good reminder for the adventures that awaits. http://i.imgur.com/f6Hf4NI.gif
Argorrath おしゃべり
05:30, February 4, 2013 (UTC)
[1] This popped up on the MW3 facebook page this afternoon for the second time after it popped up on Youtube. Along with a MW4 possible leak but I already showed Cod4 that. I thought this may become relevant sometime soon
Fusion Enforcer DBD Abysshttp://i.imgur.com/xVfyPws.png 16:48, February 18, 2013 (UTC)
About that PSN card...
[
edit source
]
Hey Damacmac (Squee)! I just want to remind you, Revolution hits PSN in 3 days. If you're still up to do that favour for me, I'd be truly thankful... <3
 FireBird-Pinkie Pie!  18:06, February 26, 2013 (UTC)
OOPS FORGOT TO SIGN SORRY. AHEM. -02:53, February 28, 2013 (UTC)02:53, February 28, 2013 (UTC)02:53, February 28, 2013 (UTC)02:53, February 28, 2013 (UTC)02:53, February 28, 2013 (UTC)02:53, February 28, 2013 (UTC)~
How did you know that Ahenrymuhammidkid was me, i didnt tell you, buh anyways dont mess with my other acc. i really need it, just in case this acct. get hacked,i'll have my other one.....
i've been hacked before so please dont do this to me now................
I know you, y you're acting like this.........Ha!!!!!!!!!!!!!!!
[mailto:WarriorRage-MinorSoulSt3alersxX (talk) 17:31, March 5, 2013 (UTC)R3@p3r$xX WarriorRage-MinorSoulSt3alersxX (talk) 17:31, March 5, 2013 (UTC)R3@p3r$xX]WarriorRage-MinorSoulSt3alersxX (talk) 17:31, March 5, 2013 (UTC)
well ok i'll use the R3@p3r$xX acct. but
only for one condition,, you dont kick if i didnt do anything wrong,yall just kick me cause i was annoying. thats not right......SURE i'll do it for this WarriorRage-MinorSoulSt3alersxX (talk) 14:41, March 6, 2013 (UTC)R3@p3r$xX acct.WarriorRage-MinorSoulSt3alersxX (talk) 14:41, March 6, 2013 (UTC)R3@p3r$xXWarriorRage-MinorSoulSt3alersxX (talk) 14:41, March 6, 2013 (UTC)
Hi, I noticed you posted on my talk page saying that the 'Minions' aren't called Jumping Jacks. Well, first of all, a couple of things:
1) There is absolutly no proof that the 'Minions' are called 'Minion'.
Where in the game does Richtofen or any character refer to them as 'Minions'?
The only reason why the page is called 'Minions' is because of an article about 1-2 days before Die Rise was released
http://www.ign.com/articles/2013/01/25/call-of-duty-black-ops-ii-revolution-content-breakdown
Heres my prove that the term 'Minions' came from this article.
But even so, that is not the offical name, even Treyarch gave them a name for them, Jumping Jacks. They even put that into the game via patch.
Sometimes, I can't understand why people put the wrong info on all of the WIKIA websites.
But if you wan't to block me for correcting other peoples uninformed mistakes, then I applaud you for going with the wrong info.
https://www.youtube.com/watch?v=4-ARbkHzaX0 Heres my proof that Treyarch calls them 'Jumping Jacks' and even in game quotes that call them Jumping Jack(s).
Mr.ClassicMan (talk) 15:40, March 8, 2013 (UTC)
Hey there, Just wanted to let you know I got a spam looking email from you. You might want to check your account to make sure nothing fishy is up. Cheers, Sarah (help forum | blog) 16:00, March 12, 2013 (UTC)
1) Yes, I would still like my position on the team.
2) I would happily do this weekends's news blog. Redskin-26 23:19, March 14, 2013 (UTC)
http://playstationgang.com/call-of-duty-mw4-to-reveal-on-march-21st/  _ Cod monan
Talk _ 15:10 15 March 2013
Nice avatar. You will find however that Songbird beats all. Magma-Man 02:15, March 31, 2013 (UTC)
Ok I was being bold yo but ok I'll do that later. Ps youve caused loads of redlinks on templates now.

N7 TC 21:48, April 8, 2013 (UTC)
I pop in now and again but OH GOD ALL THIS ORANGE AND WHO LET SAM BECOME A CRAT? Carb 0 20:31, April 10, 2013 (UTC)
I watched the official trailer for MotD that was released today and at the end was this red and black type of poster and I thought "maybe this can be the image for the MotD wiki page" and I copied and pasted it and posted it on my deviantART page and I was wonder how do I get this onto the page (with your permission) or if you can get this on the page because I am still sort of confused about uploading pictures here on wiki.
http://mrkooleoh.deviantart.com/art/Mob-of-the-Dead-poster-365010183
Heres the link to the poster i uploaded
Mr.ClassicMan (talk) 15:58, April 11th, 2013 (UTC)
How do I upload it to the gallery section of MotD? I tried doing this before and I can't really upload it.
Edit: Nevermind I looked it up.
Mr.ClassicMan (talk) 16:15, April 11th, 2013 (UTC)
Mob of the Dead: Speculation/ unconfirmed content in the article?
[
edit source
]
In the MotD article there is a sentence or to talking about how you can only get the special tomahawk in another dimension, in which you gain accsess through the demon dog head. While the tomahawk and head have been shown, when/where was it confirmed that either of these are related to a seperate dimension. Should this be removed, or left as is for now? Jill-Valentine=A-Boss (talk) 18:11, April 14, 2013 (UTC)
I am unaware if there is a specific policy for the types of punishments and duration of said punishments on this wiki. I do believe there should be a set of guidelines that would be added to the policies page with specific guidelines to punish each "crime". I bring this up because I have seen some (IMO) extreme punishments for less than extreme offenses. While im sure the user (I will not use names) did recieve a warning about calling another user in the chat a "Christmas noob", he did recieve 2 weeks ban and I think that is a little extreme considering the little offense. Another thing is I see people in comments of the blogs on this wiki call each other stupid (and some other not so nice things) the majority of the things that I notice 1: Do not recieve any punishment, and 2: Are far more offensive than "Christmas noob". I think it would be in this wiki's best interest to specifically outline durations of punishments, and focus less on chat behaviour and more on blog comments, for the sake and convienance of all users here. Thank you for listening, and if there is already a policy on this im sorry for wasting your time as I did not see it. EDIT: Under the COD Wiki: All Editors are equal, policy I do think that it would be only fair to have all editors (who want to) discuss a new punishment limit policy, as this does give equality to all users allowing everyone to have a say in how their peers are punished. There is sentence guidelines for real court systems, which regulate what type of punishment and the duration of the punishment, that does not vary from judge to judge usually. So to conclude this is only fair, and is supported by other wiki policies. Jill-Valentine=A-Boss (talk) 21:17, April 16, 2013 (UTC)
something i noticed on ELITE
[
edit source
]
http://i.imgur.com/myAj04Q.png
So according to ELITE my last game was "TranZit" on "Alcatraz Island" (the one i played with you). So technically according to ELITE MotD isn't even a thing...

N7 TC 11:09, April 17, 2013 (UTC)
I was thinking, would it be a good idea to create a whole page about the buildables. Kinda like how we have a page about Per-a-Colas and for Wonder Weapons. I think i'd be a good idea, but i'd like to get your opinion in on it.
Digitized since 95 Pcthomas2 01:39, April 18, 2013 (UTC)
Okay I can agree with you on that those do indeed fit the wikis description.
I'm still used to a Wonder Weapon being a weapon that contains 115 in it.
Mr.ClassicMan (talk) 16:10, April 18th, 2013 (UTC)
OMG...Why did you delete my COD: Ghosts page?? *le sad face*
thanks damac <3

N7 TC 19:02, April 28, 2013 (UTC)
I'm getting scared of this but, the Wave Gun is the attachment while the Zap Gun is the main gun. Would the page be changed? Sorry if I bother you but I'm really scared of this. Also, if you want to discuss, PM. Ok?
 http://i.imgur.com/QVw9GKe.pngTimelessPeople  23:05, May 1, 2013 (UTC)
So I thinking for a long time (since COTD got released) that COTD takes place in 2011. Simply for the fact that the map was released in 2011, but also because the actors would look different if it was anyother year in the 21st centry (because they go thru aging, medical stuff, etc). I just want to hear what you think COTD takes place (year wise) and if I can edit Portal Timeline Zombies so COTD can be in its own section or if it stays in Unknown.
Mr.ClassicMan (talk) 17:00, May 5th, 2013 (UTC)
http://callofduty.digitalwarfare247.com/2013/05/new-character-images-appear-on-youtube-ad/ blog this pls thx bro

N7 TC 21:28, May 22, 2013 (UTC)
So looked though the maps (SNN, Der Riese, KDT, 5, ASCN, CotD, Shangri-La, Moon, Green Run/TranZit, Die Rise, MotD and Buried) and I wanted to create pages for the '"teams'" section of the Infobox (what I mean is like for EX: on SNN, in the "team" section of the Infobox it has a link for the page called "Original 4". And its just like the CDC or Mercs page and it just tells info about this group of survivors and who they are individually, etc.)
Kinda just got tired of just seeing "Original Crew", "Celebraties", "Green Run Group" (or New Cew, stated by Vonderhaar) without a page for itself.
Just asking so that people can know more info about the group and which maps they've appeared in so that it can be easier to track.
22:07, June 25, 2013 (UTC)

I would like to personally apologize to every mod and admin in the wiki for my unacceptable behavior in recent months. I hope you guys can forgive me. --

Bats a.k.a Rarity Filly  09:56, July 2, 2013 (UTC)
Just because the wiki "admins" feel as though this and even Juggernog is how they should be named, doesn't mean the rest of the wiki agrees. This is a wiki, is it not? Brian82027 (talk) 20:04, July 6, 2013 (UTC)
That's because the names on the sodas are "Juggernog", "Speed Cola", and "Vulture Aid Elixir".Brian82027 (talk) 20:09, July 6, 2013 (UTC)
That's a slang term still though, so that the develepors wouldn't have to type the complete soda name, and who even decided on this logic, I doubt the wiki community had any say in it. Brian82027 (talk) 20:15, July 6, 2013 (UTC)
Congratulations for Your Purchase, Time for PC Gamer Garbely-Gook
[
edit source
]
Not sure if you've played any of System Shock 2 yet but being an old game you are going to want to mod it out a bit first. My recommendations are:
That you avoid the rebirth mod, the high resolution models look goofy at times plus I feel the low polygon models of the enemies look more twisted as well as leave more to the imagination.
Most other mods I completely recommend, last playthrough I used SHTUP, which upgrades all the textures (Must have), a mod for better looking weapons, better looking many residue, better water effects, and high resolution and pretty-ful space textures for outside the windows.
Play alone, preferably in the dark, if you have headphones FOR GOD'S SAKE use them, sound design is excellent.
If you beat the game, because yes this game can become unbeatable if you make bad choices with your upgrades, use all your resources (I barely had enough ammo left to finish off the final boss) or just generally don't do well (This game will kick your ass alot harder then Bioshock on hard with Vita-Chambers off ever did) anyway if you beat you should also check out the Ponterbee Station mod, it's one of those almost like an entirely new game it's so well-made mods much like Project Brazil for New Vegas and is sort of the unofficial sequel.
If you REALLY want to play System Shock 1, it's basically abandon-ware, the sellers no longer seem to care, and it's impossible to run well normally anyway. Download "System Shock Portable" that should allow you to play it properly, however while the writing is still good and the horror still there you like many others probably won't be able to get over the game's graphical style or complicated controls or EVEN MORE unforgiving difficulty, I myself can't even say that I've ever finished it.
Magma-Man 10:37, July 18, 2013 (UTC)
The system shock 2 Graphics kinda bother me, just cause I'm used to the realism in detail and physics of Bioshock. I haven't played much of System Shock 2 yet, but I def see the similarities to Bioshock and it seems like it'll be fun if I can get invested in it. http://i.imgur.com/KUDLq.png 02:49, July 19, 2013 (UTC)
Or, you know, play it how you want to play it.
Since it seems in previous weeks we have had a lot of miscommunication on who is doing the news blog I am notifying you now that I will do next week's news blog.
If you have any objections or concerns that this may throw off the rotation let me know ASAP. Redskin-26 21:16, July 23, 2013 (UTC)
Since you're the main zombie person, figured I'd bting this to your attention: Forum:Zombies 'easter egg' names. It's not as major as your forum about TranZit, but I figure you'd have a well informed view on the subject matter.
09:16, July 29, 2013 (UTC)
Wikia's Social Media Accounts
[
edit source
]
Hi,
Wikia is all about supporting our communities and we're looking to connect our fans back to our main Wikia social media accounts. We'd love it if you could share our Facebook and Twitter page with your followers in a blog, forum, or community message: facebook.com/Wikia and twitter.com/Wikia
Please let us know about any upcoming events, milestones, or shout-outs in your community and we would be happy to promote them on our social media channels. We're trying to work with other communities to share stories that can sometimes be missed. Sharing your events with us is a great way to increase traffic to your Wikia community and reach a bigger audience!
We look forward to hearing from you.
Axel TWD (talk) 18:09, August 2, 2013 (UTC)
Unknown of who will be doing the WNU for this week, I will be doing it this week.
If anyone else wants to do it please notify me.
Argorrath おしゃべり
02:58, August 10, 2013 (UTC)
Zombies forum looming
[
edit source
]
Not sure if you've seen the ending to Origins, but I have a sensation it's going to need to spark some kind of forum, I'm telling you this since you can likely wrap your head around a lot of specifics better than I can. I won't go into too much detail in case you haven't seen the ending and don't want it spoiled.
21:19, August 28, 2013 (UTC)
Ah good, as you know the ending it means I can just state my main 2 concerns. The Eddie = Edward Richtofen issue, I mean, not much is given there. And the timeline, sort of brings into question what did and didn't happen to a degree. But those are the only issues I have, and since you're the zombies person I'm sure you can make a more fancy looking forum than I.
Weekly News team forum
[
edit source
]
Please leave your input on Forum:Weekly News team members. This message has been left on your talk page for a fair chance of being aware of the forums existence.
14:53, September 11, 2013 (UTC)
Call of Wikia III is almost upon us!
[
edit source
]
This message is for all Call of Duty Wikians who are 100% certain to appear in Call of Wikia 3 in at least some small mention.
Call of Wikia III: Apocalypse releases on October 5th, exclusively on Nazi Zombies Plus Wiki! (Can't be on this Wiki anymore due to changes in blogging policies) Reveal Trailer - Multiplayer Trailer - Vote for what chapter you want to have a pre-release!
If you would prefer to not be featured in the gameblog, notify me. Magma-Man 11:55, September 22, 2013 (UTC)
Could I please direct your attention to the following section of the news team forum: Forum:Weekly News team members#New scheduling. This section requires input from all the weekly news team in order to get us functioning again. Should this section not receive proper consensus alternate solutions will be found, which may be non-preferable.
22:39, October 5, 2013 (UTC)
Please give input into the following section: Forum:Weekly News team members#Another go at rota. We need to ensure the entire Weekly News Team is aware of this section and willing to follow though. Lack of response within a decent time frame will cause future consequences.
18:41, October 17, 2013 (UTC)
Dude feel free to bug me whenever about regulator stuff. I love discussing shit about our stories. Also sorry I didn't reply or say goodnight, I was watching game of thrones :p --KλT 06:29, October 19, 2013 (UTC)
I missed you twice, i was playing bl2 with sactage the first, and the second i was out grabbing a pizza. sorry bro D: KλT 04:51, November 21, 2013 (UTC)
Also
KλT 20:29, November 21, 2013 (UTC)
http://static2.wikia.nocookie.net/hurr/images/f/f5/Season_2_twd.png
KλT 11:00, December 18, 2013 (UTC)
http://static2.wikia.nocookie.net/hurr/images/e/e9/Happy_holidays_-_skyrim.jpg
KλT 08:43, December 24, 2013 (UTC)
Because I consider the fact a comment turned into a nationality war Flaming. So to prevent it going further, I deleted it.
05:51, February 3, 2014 (UTC)
No, I was only bouncing off the naming topic of the discussion, and Raven was merely talking about his dislike of the sport itself, neither of us said anything about the US itself. It was you that claimed "UK people cry me a river" and made it nationalised.

And your still adamant that stating "UK cry me a river" was OK to put since you're not putting yourself into the mix. So I deleted the whole thread as that's where the thread was going.

So I take it I should of also just taken it as a joke when Batman made his homophobic remark that took a very long time to get an apology for. What you meant it as, and what it was received at are two very different things.

I brought it up because like that comment, I disliked it. I would have flagged it up in the comments in my further responses, but chose to delete the thread before it got that far in. And just like Batman instead of giving an apology you're trying to defend your actions by using the "it was just a joke, lighten up" approach. But hey, who cares if some UK person is crying, might get you your river you want.

did you seriously just compare damac to batman of all people? How is a homophobic remark in any way similar to his situation? And why on earth should he apologize when You're being disingenuous for no reason at all. KλT 06:35, February 3, 2014 (UTC)

1) If you do feel that Raven did something wrong in regards to nationality, then talk to him, don't pin that on me when I was just sticking to the naming section of it, which in no way effected nationality. 2) I compared the situation since Batman insulted my sexuality, and this is an insult to my nationality. I'm sorry you dislike the user that said the comment, but I was using the situation as comparison, not the user.
Anyway, since Kat has made it clear you don't want to apologise, and I just want to get on with some image work, then fine you win. You can re-add the comments if that was your intent. Just please don't send me any more messages on the regard, because I don't want to deal with it any more, and I'm not in the mood to have this whole thing prolonged.

Your answer: I disliked where thread was going. A comment upset me. There, you have your answer. Now please, leave me to do my work, unless you are finding pleasure out of this.
You know what, no, you can deal with it, you don't kick a hornets nest and then expect everything to be peachy. The way you've been acting is so incredibly condescending and infuriating it's really just not right. Not right as an admin, and honestly not right as a friend. Are you so blind as to not see that both sides escalated the situation? I really don't appreciate your attitude, and I don't appreciate this whole situation in general. Both of you need to admit that you're both wrong. Simple as that. Cut the shit and just apologize for playing a part In the argument, and maybe damac will actually feel like he's being shown an ounce of respect, and supply you with one too. KλT 07:03, February 3, 2014 (UTC)

Fine, I admit I feel guilty over some of the things I said on that forum. And I got upset by a comment too. Are you finished guilt tripping me for your amusement now? Ok, I'm sorry.

Come on, I've just said I'm sorry. Why do you still not think that's enough? What more do you want me to do? I'm sorry I deleted the comments, and I'm sorry for any comments I might of said wrong, what else do you want to skrye out of me?
(Reset indent) It's fine, I think I got heated over the whole ordeal as well. But seriously, I do have image work to do (and it helps focus my mind on something). So I better get back to that before my guest wants to use the PC again.
07:20, February 3, 2014 (UTC)
http://www.godzillamovie.com/awakenthetruth/ KλT 08:57, February 25, 2014 (UTC)
Could you look into this edit as I have no idea about Zombies and unlockables. Also, if it does turn out to be true, do you think you could make a new page for it, given it's basically talking about a new and different weapon.
19:13, March 2, 2014 (UTC)
It's apparently legitimate. According to this youtube video at least.  

Kylet357

 

·

 

talk

  20:32, March 2, 2014 (UTC)
You're being mentioned in Forum:Utilizing the Facebook page. If you could take a look, that'd be hot shit. Joe Copp 14:26, March 10, 2014 (UTC)
Considering your userpage is full of Avengers
[
edit source
]
You like Agents of SHIELD? -- laagone (talk)  01:10, March 14, 2014 (UTC)
Since Sunday morning, I've been playing a game called Doom Warrior. It's made by the same people who made Dead Frontier, the bird eye view, zombie MMORPG. As of right now, Doom Warrior is in its beta stage, but it's pretty damn fun. And I just acquired five beta keys that I decided I would give to some of the cool guys on here (for those reading this that didn't get one, don't worry, you're still cool :P). A bit of a warning, it is a mature game and does contain graphic content. I know the gore won't bother you guys, especially since it's only a rolling head, but it does contain nudity for the female characters. There is also a place where you may buy slaves for....certain purposes. However, the nudity can be turned off via an in-game setting if it will bother you. The beta key you need to access the game is: jqhf0
Website link: doomwarrior.com
If you find that the game content I've described is not to your liking, then go ahead and pass the key onto someone else who may be interested. Anyway, that's all for now. Oh, and if this is breaking the our rules on advertising, then I'm sorry.
 Kylet357 · talk  05:34, March 18, 2014 (UTC)
Wanted to bring this forum to your attention. Given you're the general expert on these things.
05:37, April 23, 2014 (UTC)
So you know, I saw you do the rename and got Neo to do a F+R. So you shouldn't have to worry about changing too many pages.
16:01, April 24, 2014 (UTC)
And already he's been clogged up on a blog comment. Confound these kids and their blog comment linking.
since my enter key cut me off from finishing my edit summary, as i was saying, according to crazy sam 10 those types of things arent trivial. RisingSun2013 (talk) 21:12, April 27, 2014 (UTC)
edit: raven corrected me. nevermind. RisingSun2013 (talk) 21:13, April 27, 2014 (UTC)
 now sam corrected raven. so basically what i said the first time. RisingSun2013 (talk) 21:16, April 27, 2014 (UTC)
Congratulations, soldier.
[
edit source
]
Due to your incredibly outstanding effort, and unrivaled dedication to the wiki, you have been awarded the 24 months good conduct medal. You are an extremely hard working editor, and you make the wiki very proud. Well done!
Keep up the good work!
The question is not why do you not have this, but why have you not had this for so long?
I'm assuming you want the whole picture to take up the background? If so I might have to rescale it, otherwise it's going to be too small (unless you want it tiled). But I can set it up on ImagePlacement and get a picture for you just fine.
21:06, April 29, 2014 (UTC)
Well I tried with a 1920*1080 version and got this I'm not too sure what the best size for a background image is, since that one seemingly overscaled (and I have a 1920*1080 screen). Even though in that shit it's not great, page transparency might help it out so you can see the image itself. However images have to be 300 KB or lower to be uploaded. So it might lose a bit of quality in order to have he file size lowered.
Also, as I can tell, Wikia split a background in half (which would explain why the image didn't fit correctly length wise) so if you added the transparency to see the image better, it would end up looking odd. Here is an image just to showcase what I mean.

Ah, slight addition to my previous comment. If I select "Tile" and "Fixed" it sorts out that issue with the split in the middle. So you can end up with this. But as you can see, without that page transparency, you're not getting much of an image. Also, I'm taking the images on the least obscured areas. Go on to any other page and a lot of things will block the image, like images on the page, or the function boxes, like chat and wiki feed.
Also, you managed to catch me just as I was doing a final Recent Changes check before I went off. So if you send anything, and I don't reply then it just means I've gone off to sleep, and I'll reply when I can in the morning.
So you know, I nabbed all the images from the CoD website and made them into a gif. It's on your blog now. I couldn't find much more detail like I did with the Ghosts mask, but the files are called "set1" so expect more like this.
17:28, May 1, 2014 (UTC)
If you get a chance, give me a poke in Skype. There's something I want to share with you. It's super top secret, so I can't reveal it here. I'll say this much though, it's to do with Foley.
19:40, May 1, 2014 (UTC)
id asked sam this, but i think he went offline. is this signature ok to use RisingSun2013 23:03, May 2, 2014 (UTC)? (without the question mark)
nevermind, i got an answer. RisingSun2013 23:18, May 2, 2014 (UTC)
I see what you're doign with the blog to rebump it, but they're timelocked. So they'll always be in release order. Which is why Legos' opinion blog is at the bottom of the list, despite only being added recently.
19:33, May 3, 2014 (UTC)
Quick question. Any zombies pages from Black Ops DLC that need images? I can't do Easter Egg images aside from Ensemble Cast since I'm doing solo. But I should be able to get anything else. I'm mainly asking you since you'd be able to say what the main pages are that need images, which saves me just jumping around pages.
01:16, May 4, 2014 (UTC)
Was just going over some of the pages since I got some images the other day and wanted to ask you a question about one of the pages. I'll go into more detail once I know you're free.
01:30, May 5, 2014 (UTC)
Should be quick anyway. Nothing too perplexing. But right now our page on the Zap Gun redirectss to Wave Gun. But when you first get the weapon out the box it's the Zap Gun, with it becoming the Wave Gun only with a selection similar to switching to the grenade launcher. So I'm thinking, shouldn't we have it so the main page is Zap Gun (or Zap Gun Dual Wield as that's the full name) and have Wave Gun be the redirect?

Fair point. I think I'll make a few more redirects at least. Since I was trying to find the page earlier with just "Zap gun" and couldn't find it. Anyway, I'll let you get back to whatever it is you're writting about. Thanks for the input.

Well good luck with that. I've only gone as far back as Justinian and the Byzantine Empire.
I recently got a video that might help with screenshots. If you like I can send you it over Skype. I can't upload it to YouTube due to copyright reasons. If you want a version let me know.
18:58, May 5, 2014 (UTC)
Fable III main character is referred to as "Hero of Brightwall". Figured I'd let you know.
18:08, May 6, 2014 (UTC)
Do you have any idea whom is doing the weekly news this week? Rota has it set as Kat, but I think he's currently away from his PC right now. Since you're close with him figured you might know when he's going to be back, and if it's in time for weekly news.
02:50, May 8, 2014 (UTC)
i am enquiring about you deleting the page Gideon It came from IMDB or is that not trustworthy enough, sorry but I'm a bit of a noob when it comes to sources on wiki :)
Lukey115 (talk) 04:47, May 11, 2014 (UTC) Lukey115
Oh, I'm sorry. Could you tell your friend User:Callofduty4 to respond to the obvious problem I have with them?--Placeboic (talk) 17:09, May 16, 2014 (UTC)
i mean... damn. giants shoot fookin tree trunks man. http://zippy.gfycat.com/GoldenSpectacularCoot.webm KλT 08:20, June 9, 2014 (UTC)
Didn't notice this til today. Sorry bout the late wishing. Happy Birthday, Damac! http://fc01.deviantart.net/fs70/f/2013/276/1/2/bionicle__unity_duty_destiny_by_cyberpictures-d6p3li2.pngLegos-Rule-15 Talk 00:03, June 16, 2014 (UTC) (The cake may be a lie, but the pie isn't)
cant believe i didnt realize that it was your birthday. happy birthday. sorry im late. RisingSun2013 00:05, June 16, 2014 (UTC)
http://i.imgur.com/Mtb3RDu.jpg
KλT 08:03, June 30, 2014 (UTC)
Thanks for the congrats message Damac! It really means a lot to me.

 Capt. Miller · talk 05:46, July 7, 2014 (UTC)
I already told that user if he wants to discus the block he should go on to his original account and get us to look at it then.I didn't block Zombie's original account, so please don't have a go at me for that, I just blocked his sockpuppet account which we shouldn't allow. Top the best of my knowledge, the user who did the original block was Callofduty4, so if you want to discuss the original block, talk to him and don't get everyone to have a go at me, because it's not something I really want to have to wake up to.
08:05, July 9, 2014 (UTC)
In fact, if you want to unblock the original account that he has, ZombieHunter115, then as long as you have original blockers permission I have no qualms. I really don't like you having a go at me for blocking his sockpuppet account. It's not that easy to assume good faith while the user is breaking a policy to send said message. And as I said, I'm not the original blocker, so if you can't get hold of him, just hold a little vote (outside the war room of course) and then unblock his original account. But please, don't ahve a go at me for doing what I was supposed to do in the circumstances.

he just asked you a question on your talk page, i don't think anyone here is (or is trying) to have a go at you dude. After a little bit of poking it looks like cod4 blocked the original account per a request too, so im sure cod4 would be fine with unblocking the user. KλT 09:17, July 9, 2014 (UTC)

I also woke up to Skype messages having a go at me. I don't mind getting a question about an issue, but I do mind waking up to Skype comments telling me about an issue.

You weren't the only person to message me about the issue. I get loads of people having a go at me, and when I tell you to back off a bit you just have another go at me.
I'm not directly saying you're having a go at me over the issue. But when I woke up I had messages from more than 1 person about the same issue and I didn't really like having to deal with more than 1 person, all with different methods of talking about the issue. While you're decent enough to actually talk about the issue, I had some messages from other people about the same issue that were not as kind. You'll have to excuse if this feels aimed at you, as it is not, but please bear in mind that all these messages from multiple people were the first thing I had to deal with upon waking up.

Prior to now I woke up to find plenty of messages, in Skype, having a go at me over the same issue. Only your Skype message waited fro a response, all the others were a direct complaint at me over the issue. As I said, I'm sorry that you're getting the brunt of this, and I apologise that it feels as if I'm having a go at you, but as I said prior I woke up to have messages from lots of different people being very direct. And, none of the messages actually mentioned that you needed help in contacting me, hey all leaped right to the issue.
I've removed his block. Thanks for trying to sort it out and the message on my talk page filling me in on the situation. I apologize for the delay in getting back to you about it, I've been super busy recently..  

  02:38, July 14, 2014 (UTC)
http://i.imgur.com/jlONUlh.jpg
KλT 03:32, July 28, 2014 (UTC)
The Call of Wikia forum has come to a vote. I just wanted to let you know as you were one of the users that suggested we make another forum regarding blogs like Magmas, and the NST rule. I just wanted to let you know as if you weren't able to make that forum it would sort of weaken the compromise. So wanted to let you know so you could be active for the end vote of this and the creation of the new forum after. Thanks.
04:45, August 6, 2014 (UTC)
Saw you commented on the forum, but just to double check. You're good free and good for the making of the other forum right? If so I can change my vote on to Option 1.
Tony Stark, Descendant of the first men
[
edit source
]
http://i.imgur.com/68DDJiX.jpg
KλT 10:54, August 15, 2014 (UTC)
Origins ending epiphany
[
edit source
]
I just had a thought. What if the tale of the Shi No Numa 4 onwards was all the imaginings of Eddie and Samantha, not because the Zombies themselves are all a story, but because the Earth has been taken over by said Zombies and the reason why Eddie wishes the heroes were real is for that reason. So the siren going off is likely due to some kind of Zombie attack (which is why Maxis wanted the window locked before they went downstairs). If this is true, it could be where Treyarch bounce off in their next instalment. Of course this is all wild speculation, but I figured I might share it with you to see what you thought about it.
12:20, September 3, 2014 (UTC)
Dude I'm skipping town
[
edit source
]
It's been a blast these 4 years, maybe some of the shit I do now will piss you off, but if it doesn't, you can still check me up on Skype and Steam. See ya .-Diego
there is a movie called need for speed (based off the game series) with someone from a show you watch/watched called breaking bad (i dont watch it though). someone in it called jesse pinkman (played by aaron paul) is in the movie. need for speed is about racing and it got bad reviews due to its story that many people didnt like but again it has aaron paul and in my opinion has great action sequences. not much shooting, mostly racing, but theres some shooting too. plus, some great cars. so i dont know if youll like it or not but mostly because of aaron paul in it i thought youd possibly like it. RisingSun2013 20:18, September 10, 2014 (UTC)
Hey Damac, I'm sure that you've heard about the FCC and net neutrality, and I was wondering if you could give a shoutout to this website on the wiki's twitter page. Basically, the site allows you to contact senior or mid-level members of the FCC, and there's even an option to sign a letter for those who live outside the US. I realize that this topic is important for everyone to know about, so I hope that you could help. 
Higaboi21 (talk) 07:38, November 6, 2014 (UTC)
http://i.imgur.com/qCoBurr.png http://i.imgur.com/hpf93xh.jpg
KλT 08:20, December 2, 2014 (UTC)
http://i.imgur.com/AOFCgpu.jpg
KλT 09:52, December 2, 2014 (UTC)
dun KλT 08:33, December 10, 2014 (UTC)
Hope you have a nice holiday $wagmasta
http://i.imgur.com/Ew8JiEJ.gif
Higaboi21talkhttp://i.imgur.com/KI7e8hQ.png 20:34, December 24, 2014 (UTC)
no problem.
RisingSun2020
(RisingSun's Talk Page ☀ Blog Posts ☀ Contributions) 06:21, February 7, 2015 (UTC)
Hey If I were you I would put this video: https://www.youtube.com/watch?v=A7Tx9k0C7Ic on the Call of Duty: Black Ops III article. Johnny (talk) 00:24, April 10, 2015 (UTC)FouroSeven
just saw you have over 11000 edits. congrats!
RisingSun2020
(RisingSun's Talk Page ☀ Blog Posts ☀ Contributions) 23:07, November 11, 2015 (UTC)
no problem man.
RisingSun2020
(RisingSun's Talk Page ☀ Blog Posts ☀ Contributions) 00:27, November 12, 2015 (UTC)
Community content is available under
CC-BY-SA
unless otherwise noted.