Welcome to the wiki!

Edit
---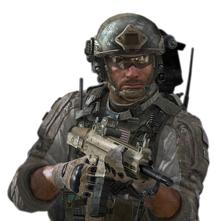 Hello DeTurbanator, and welcome to the Call of Duty Wiki! Thanks for your contributions. We hope you'll stick around to make even more!
Have you created your user page yet? It's your own personal page, and you can do anything you want with it! Your user page will also help us get to know you as an editor better.
Here are some links that you may find helpful:
Still have questions? Feel free to ask me or contact another administrator. Sysops' names are highlighted in green and bureaucrats' names are highlighted in cyan.
We hope you enjoy editing here, and look forward to seeing you around!
-- MLGisNot4Me (Talk) 02:00, July 14, 2012
Bad Image Title
Edit An image you recently uploaded, "File:2012-08-14 00002.jpg", was considered to have a bad image title because it contained either:
Excessive numbers
Profanity
Poorly named
Large Filename
Contained non-English characters
Please read the image policy in order to brush up on the style and professionalism that is expected on this wiki.
You are still free to upload images; however, please make sure they are up to standards!
If you have any questions, feel free to contact one of the custodians listed here.
Thanks!

Licensing Your Images
Edit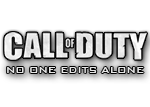 We kindly ask you to please properly license all future images that you upload to the wiki. It is the sole responsibility of the up-loader to license any image he/she uploads to the wiki. When uploading an image to the wiki, towards the bottom of the page there is an option to add a license. Click on the drop down menu; there on the menu in the lower section, you will see "fair use and with permission" options.
For images that are game screenshots, use Copyrighted Media.
For non-game screenshots (pictures taken from the web etc.), use Fair Use.
For images that are not licensed, or images you have made yourself, use Public Domain.
You add the license to the image at the same time you upload it to the wiki. For more help and details, see here. If you have any questions please contact me on my Talk page and I'll be glad to help.

Your Images
Edit
While your images where very usefull on the AA-12/Camouflage page and is very grateful. Please remember to license your images properly for this wikia standards, thank you!
Argorrath おしゃべり
01:52, August 20, 2012 (UTC)
Thanks for converting the detection length on the IMS. Kylet357 (talk) 06:31, August 24, 2012 (UTC)
Recent image
Edit
The recent image you uploaded "
File:Four Hands on Russian MG.jpg
" was both poorly named and unlicensed, please read
COD:FILE
for more information and help with doing so.
Even though helpful, please remember to license your images correctly, if you don't know how or confused please contact an administrator for info and help. Thanks!
Argorrath おしゃべり
23:50, October 5, 2012 (UTC)
cod strike team
Edit
Yo, I saw you finished the story in CoD: Strike Team. Does everything here seem to be correct? I was using the summary you wrote on the page. Thanks :)

N7 TC 16:48, October 22, 2013 (UTC)
You're welcome! About three years ago, I made a five-part video series describing the whole Modern Warfare trilogy storyline from start to finish on YouTube channel in case you're interested . Almost all correct, in the final mission, a Chinese Operative contacts Menendez and lets him know that the J-SOC were led on to believe that the data was destroyed, but the data was protected by Cordis Die for Raul Menendez. DeTurbanator (talk) 22:56, October 22, 2013 (UTC)
Merry X-mas!
Edit
Community content is available under
CC-BY-SA
unless otherwise noted.