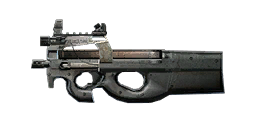 The page size in bytes is 21,996! It will be archived when it reaches around 30,000.
I did the thing -
P90Deathman
19:23, March 25, 2014 (UTC)
Talk page too clean
Edit
Needs a little bit of spam.
-- laagone (talk)  07:10, March 26, 2014 (UTC)
I thought I'd add
 Kylet357 · talk  11:42, March 26, 2014 (UTC)
Deathman
Edit
Soon I won't be coming here, anymore. Contact me here: http://onepiece.wikia.com/wiki/Main_Page Can you please tell Aces Creed, Madnessfan, and FireBird of this, as well? Thank you. --Incandescent solar flares consuming rainbows in your hair... (talk) 20:15, April 12, 2014 (UTC)
Anime
An I Me
An Eye Me
An Eye Meme

An eye meme
.
Current Shows
Edit
Judging from your profile pic, your watching Ishuukan Friends? I'm watching it too. So far, it's pretty good.
Higaboi21 (talk) 20:14, April 20, 2014 (UTC)
Recent News
Edit
Hey Deathman. Happy Easter! Could you do me a favor and mention mine and RisingSun's polls somewhere in the news? Both of us could hope for more votes for the future polls, and the news would probably be the best way to do so. Thanks.
Legos-Rule-15 Talk 04:21, April 21, 2014 (UTC)
A reminder, but would it be possible for you to add RisingSun's and my own polls to the news? It would be very much appreciated to both of us. Additionally, could you add the this forum to the news? Thank you in advance.

Legos-Rule-15

Talk

05:35, April 24, 2014 (UTC)
Okay, thank you for the response.

Legos-Rule-15

Talk

22:34, April 24, 2014 (UTC)
In addition to Ishuukan Friends, I'm now watching shows like Black Bullet, Mahouka Koukou no Rettousei, Nisekoi, Mekaku City Actors, Mangaka-san to Assistant-san, and Mushi-shi Zoku Shou. I'm also planning to rewatch everything K-ON!! after I catch up on some Nagi no Asukara. Higaboi21 (talk) 04:45, April 21, 2014 (UTC)
Thank You
Edit
thanks for blocking that person. i didnt see any admins on so i didnt know who to ask to block him. RisingSun2013 (talk) 21:08, April 23, 2014 (UTC)
ok, thank you again. RisingSun2013 (talk) 21:12, April 23, 2014 (UTC)
How do you do it?
Edit
I just want to ask you, but how do you possibly find time to re-watch anime's beat almost all (if not all) the CoD on Vetran and still have time to make edits on wikia? I always thought it was impossible! Flutter-on 14:56, April 24, 2014 (UTC)
How long have you been watching anime? Flutter-on 22:36, April 24, 2014 (UTC)
You remembered the day and everything! Flutter-on 22:48, April 24, 2014 (UTC)
Hey, I was talking to a friend about Haruhi. I just wanted to know, but is there more after the movie? Flutter-on 01:48, April 25, 2014 (UTC)
For your zombie matches, were they on solo or co-op? Flutter-on 15:01, April 26, 2014 (UTC)
Look who's popular
Edit
Feel free to use ImagePlacement. Less chance it'll be deleted there.
Regarding Huffpuff
Edit
We generally don't do blocks on demand. Especially since if a user gets a long block they end up being flagged up in the VSTF IRC, so if they get in trouble again they'll know if the user is a cross-wiki nuisance.
Second account is slightly different. Given COD:SOCK and all that.
Happy.
Find Username, it's likely on his head.
Thanks for the heads up.

 Capt. Miller · talk 03:02, May 11, 2014 (UTC)

Please make a blog about this. I don't know how and I don't particularly want to try. Lol.
http://www.psu.com/a023336/Call-of-Duty--Modern-Warfare-Collection-coming-to-PS4-and-Xbox-One----rumor
UberDarkGuardian (talk) 21:28, May 21, 2014 (UTC)
Haruhi Season 3?
Edit
Apparently there's something going on with a mystery illustration.
http://www.crunchyroll.com/anime-news/2014/05/22/a-mysterious-haruhi-suzumiya-hunt
Higaboi21 (talk) 23:38, May 22, 2014 (UTC)
10,000 Edits
Edit
well, i dont know when you passed 10000 edits, but congradulations anyway. RisingSun2013 04:18, May 31, 2014 (UTC)
thanks, i congradulated him now too. i was originally not going to since legos already did but i suppose it doesnt matter if he did too. RisingSun2013 04:25, May 31, 2014 (UTC)
Congratulations on the 10K+ edits. Sorry I was a bit late to the party and celebration though. Miller gave me a cake a while back, and I still have a little left.
Legos-Rule-15 Talk 06:03, May 31, 2014 (UTC)
Da 10000 edits
Edit
Congratulations on passing the massive milestone! I need to get there soon.

 Capt. Miller · talk 06:14, May 31, 2014 (UTC)
LoveLiver-r?
Edit
Do you play the love live mobile game? I've been thinking of getting it.
Higaboi21 (talk) 21:18, May 31, 2014 (UTC)
Apparently there is. I've heard that it's a really addicting rythm game. http://love-live.wikia.com/wiki/Love_Live!_School_Idol_Festival
Higaboi21 (talk) 01:21, June 1, 2014 (UTC)
Plasma-powered Rifle CoDAW.jpg
Edit
this image is watermarked. i was wondering if you could remove it. well, i think its watermarked. if it means what wikipedia said. it says gameinformer in it. RisingSun2013 21:54, June 2, 2014 (UTC)
i suck at coding
Edit
How do you embed youtube video's like you do on your profile page?
Higaboi21 (talk) 01:34, June 5, 2014 (UTC)
Thanks
Higaboi21 (talk) 03:51, June 5, 2014 (UTC)
Ishuukan friends finale
Edit
Man, that was a really sweet ending. I definetely would like a second season.
Also, how's No game No life? I heard it was pretty legit.
Higaboi21 (talk) 07:08, June 23, 2014 (UTC)
Trying to provide reason not to add info to a page...
Edit
But Ravenswing keeps me from doing it. Its on the talk page for zombies (mode). There is something about a guy with Red Eyes for his rank. I'm telling the guy that in case he is suggesting that it be put in the trivia or the rank section, I'm saying it is probably a hacker playing, and doesn't really need to go into the section, but Ravenswing keeps me from deleting it...Smashman0 (talk) 17:51, June 28, 2014 (UTC)
Hey Deathman, how's it going? Could you block this anon? He keeps on vandalizing the status of various characters, even after being warned several times. Thanks.
Legos-Rule-15 Talk 22:10, July 15, 2014 (UTC)
Thank you. Hey, another question, do you have any ideas for bests and worsts? I'm doing blogs along these lines soon, and would like to hear some ideas users have.

Legos-Rule-15

Talk

22:26, July 15, 2014 (UTC)
I think the anon you just blocked is using other IPs, because this anon and this anon just changed the status of a character afterwards.

Legos-Rule-15

Talk

22:40, July 15, 2014 (UTC)
Now there's 3 total IPs vandalizing. Either the page needs to be protected or the IPs need to be blocked, although I think the blocks would be better as they'll just do it to other pages.

Legos-Rule-15

Talk

22:52, July 15, 2014 (UTC)
Could you please do something about those IPs please?

Legos-Rule-15

Talk

23:08, July 15, 2014 (UTC)
I was going to warn him, but i'd leave that to somebody else, as i didn't know what the standard warning message is, i knew it was something about "everyone is welcome to decent contributions", but not sure of the wording, thanks for doing it for me. I'd call for a block as i have had to undo about 7 of his edits...

 LazarouDave  00:12, July 18, 2014 (UTC)
Zakhaev Protection
Edit
You didn't specify a time and it expired instantly

 LazarouDave  18:03, July 24, 2014 (UTC)
Have you seen this yet?
Edit
This KanColle meme. http://www.crunchyroll.com/anime-news/2014/08/04/kancolle-anime-preview-launches-instant-meme
Higaboi21 (talk) 07:43, August 5, 2014 (UTC)
I was trying to do that, but the edits were conflicting.
 Kylet357 · talk  02:24, August 11, 2014 (UTC)
New CoD Video
Edit
hey, I saw this gameplay for CoD AW and noticed we haven't uploaded it or made a news post on it. I would do it myself but I remember my friend got into trouble for making a news post without permission on a different wiki so better safe than sorry. I gave this already to Crazy Sam but he hasn't done anything (unless my message didn't save) so I'm sending it to you. --Slow Reader (talk) :P 16:17, August 16, 2014 (UTC)
Look what I got
Edit
http://i.imgur.com/xoGbsbc.png?1
http://i.imgur.com/SUdiAGA.png1
I had to make a Japanese itunes account just to get it. Higaboi21 (talk) 02:43, September 14, 2014 (UTC)
can you mention my polls on your news blogs please? it would be appreciated. RisingSun2013 01:58, October 18, 2014 (UTC)
thank you. RisingSun2013 03:34, October 18, 2014 (UTC)
Call of Duty Wiki Main Page
Edit
I noticed that, despite my lack of affiliation with any group on the wiki, is capable of editing the main page. And I was wondering why someone of my specific rank (an average user) is allowed to do so. I personally think it's expected to NOT allow people like me to edit the main page.
I honestly think it should only be open to edit by people like the Custodians or the Bureaucrats and higher. Just blocking unregistered users from modifying the main page, in my opinion, isn't enough. A person can just register into their account and try to mess up one of the most important pages on here.
Didikins (talk) 16:29, October 19, 2014 (UTC)
question
Edit
Fall 2014 anime stuff
Edit
How's Amagi Brilliant Park?
Higaboi21 (talk) 02:41, November 3, 2014 (UTC)
RE number like 420
Edit
Latifa is pretty frickin cute, but I think the same could be said with like all the other female characters in the show, especially since there is a surprising amount of um, . . . .  "plot" compared to other kyoani shows. Also, have you noticed something strange  about the name of the characters in the show?
Higaboi21 (talk) 07:05, November 3, 2014 (UTC)
Comment Disabling on Blog
Edit
can you disable commenting on this blog post please? RisingSun2013 04:27, November 16, 2014 (UTC)
You have to see these . They're amazing.
Oh yeah, I (finally) finished TTGL. My spiral power levels are like, over 9000 now. Higaboi21talk
00:55, December 1, 2014 (UTC)
Have you seen this one? I was quite impressed because it was one of the more unique openings of that season. 
RE: Alright so,
Edit
So, if I'm correct, you're rewatching the movie and rereading yuki-chan in one whole week? I guess since yuki-chan is set after the disappearance, (right?) I would watch the movie on the 16th, and then reread the manga after that. If I'm correct, the events of the disappearance end on the 24th, so you would pretty much have a week to read through the manga after you watch the movie if you want to get it all done that quickly. Last year, I basically watched the movie in different parts. So, for example, I would watch what happened on the 16th in the movie on the 16th, and then watch what happened on the 17th on the actual 17th.
Speaking of movies from kyoani, have you heard about the Kyokai no kanata movie they're planning? Higaboi21talk
05:06, December 11, 2014 (UTC)
Wait, so what did you want to do? I'm getting confused.
I'm doing it again.
Edit
"The morning of December 16; it was so cold, and I mean cold; that if you took an ice pick and plunged it into the ground, you would shatter the earth into a million pieces."
Higaboi21talk
23:58, December 16, 2014 (UTC)
Yeah, I saw it. Here's the translation if you haven't seen yet. http://www.crunchyroll.com/anime-news/2014/12/17/the-vanishing-of-nagato-yuki-chan-anime-staff-announced
HARUHI HYYYYYPPPPPPPPPPPEEEEEEEEEEEEEEEEE Higaboi21talk
04:45, December 18, 2014 (UTC)
Quick question
Edit
Have you read any of the Haruhi light novels before? Higaboi21talk
22:05, December 22, 2014 (UTC)
Remember, Holo is about as useful box of spiders. You gotta manually add a ban reason. Twig (Talk)
22:02, December 23, 2014 (UTC)
Merry X-mas!
Edit
Higaboi21talk
20:35, December 24, 2014 (UTC)
Here's the wikia page about the novels. I recommend you read all 6 that come after the disapperance. The Intrigues is really good, but I've also heard that the Surprise is quite excellent as well. Higaboi21talk
05:55, December 25, 2014 (UTC)
Next Kyoani show
Edit
Wow, i have a lot of messages on your page :o. Anyways, here's their new show. I hope it's something like kimi no uso from this season, but I have a feeling that it will be something like a 2nd K-on, which I don't mind either. Higaboi21talk
02:40, December 28, 2014 (UTC)
RE: Just...
Edit
Ah, yes. NicoNico video always has the strangest , yet most  brilliant things, doesn't it? 
In other news, TIL that DEMO got his account back. Higaboi21talk
04:54, January 2, 2015 (UTC)
RE: the power
Edit
Dat Yuki figure doe 
lol, forgot my sig Higaboi21talk
02:03, February 4, 2015 (UTC)
Message on the K-on!! wiki
Edit
I'm not sure if you noticed since you haven't stopped by for a while, but Alex T. Snow has a message regarding some admins and whatnot.Higaboi21talk
09:25, February 4, 2015 (UTC)
YEEEEESSSSSSSSS
Edit
MORE HARUHI NEWS Higaboi21talk
06:14, February 13, 2015 (UTC)
They have the character designs and the website up now! 

Higaboi21

talk 08:16, February 18, 2015 (UTC)
That face when you kill a thalmor squad
Edit

KλT 05:08, February 14, 2015 (UTC)
Winter 2015 Recommendations
Edit
Yo. I've been pretty busy as of late, so I haven't been paying attention to the current anime season that much. Any recommendations on what to watch?
Also that hanekawa/shinobu profile pic is like hnnnnnnnnnnnnnnnnnng
Higaboi21talk
07:32, March 1, 2015 (UTC)
Thx m8. I've been watching a lot of the season 2's, and the spring season looks like it's going to be pretty good, so I'm excited for that as well. 

Higaboi21

talk 20:02, March 1, 2015 (UTC)
What color dress is this????
Edit
https://pbs.twimg.com/media/B-4qFoqUcAIkWOi.jpg
Higaboi21talk
06:12, March 4, 2015 (UTC)
YES!!! I'm so glad that Haruhi's back. The first episode was alright, but I think it's going to be hard for me to get used to the artstyle.
I also have a few questions:
1. What do you think of the show so far?
2. Is the anime pretty close to the Yuki-chan manga?
3. Is Yuki-chan just a slice of life/comedy, or is there more to the story later on?
Higaboi21talk
20:46, April 5, 2015 (UTC)
Yeah, I'm not complaining much. I'm just really happy that something related to Haruhi is still being made.
2 KAWAII 4 ME! Is episode 2 out already? Oh yeah, it's Friday, so I guess it is. 
Yo dawg, I know you like Maki, and it's Maki's birthday, so here you go.
Edit
Higaboi21talk
04:57, April 20, 2015 (UTC)
Psst...hey...
Edit
The Weevil sucks 

DremYolLok  05:32, November 3, 2015 (UTC)
Obligatory TDOHS stuff (rip season 3)
Edit
PS: I'm going to Japan tomorrow (fuck yeah!!!!), so if you reply, I won't message back until like January. Anyways, have a happy holiday! 
Edit
Higaboi21talk
05:11, December 17, 2015 (UTC)
http://45.media.tumblr.com/e4bc3f37e0816fd5949b48770a41b96c/tumblr_mtl09dt1yc1rnpdz5o1_500.gif
Also Hi (yeah I forgot how to use this)

Angel of Anarchy (Jeremy14) · Talk!

01:24, December 29, 2015 (UTC)
You should watch a movie called Expelled From Paradise, it's on Netflix. There's also Kill La Kill. I've been thinking about getting Rainbow Six Siege but I'm told that it's much more fun when you're playing with friends (Yes I still have friends). How have you been doing lately? 
I just read two chapters of Tokyo Ghoul just now, I would fuckin cry if I wasn't able to taste Steak and Ice Cream good anymore. Human flesh better be the same as steak. I also need to get a more up-to-date sig someday. Anyway, did you know I accomplished becoming a Forum Moderator on MAL? A very late congrats on being an Admin btw.
Community content is available under
CC-BY-SA
unless otherwise noted.