Welcome to the wiki!

Edit
---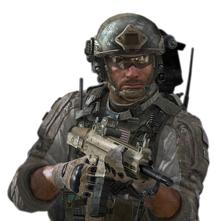 Hello Deluxe Cryptoss, and welcome to the Call of Duty Wiki! Thanks for your contributions. We hope you'll stick around to make even more!
Have you created your user page yet? It's your own personal page, and you can do anything you want with it! Your user page will also help us get to know you as an editor better.
Here are some links that you may find helpful:
Still have questions? Feel free to ask me or contact another administrator. Sysops' names are highlighted in green and bureaucrats' names are highlighted in cyan.
We hope you enjoy editing here, and look forward to seeing you around!
Raven's wing (talk) 00:42, April 21, 2016 (UTC)
Image Naming
Edit
when naming images, please put the game initials at the end of the file name, before the file extension (example: [File Name]_[Game Initials].[File Extension]). thank you.
RisingSun2020
(RisingSun's Talk Page ☀ Blog Posts ☀ Contributions) 00:53, April 21, 2016 (UTC)
Per above, I have recently deleted multiple of your images for three main reasons. Firstly and secondly, they were not named correctly, as stated above (or seen on
COD:FILE
) and most were not licensed. Thirdly, they have been cropped quite poorly. It seems as though you've used the magic wand tool which is incredibly ineffective at cropping out images, as it often takes out too much or too little of the colour leaving jagged edges from leftover pixels. It is far better to use the lasso tool.
Not to sound rude mate, but jagged images are not easy to fix. Especially if it's overzealous in what it removes, and making it so we have to out of our way to find a better quality image because we'd need a new one in order to crop it is not helpful in the long run. Furthermore, I do image work for this Wiki, and I use the lasso tool for every transparent image I use. Using the magic wand tool causes a low quality image, which will lead to deletion. If you wish to be helpful either do not add the transparency and let someone who uses the lasso tool do that work, or begin using the lasso tool yourself before uploading.
Don't delete discussions
Edit
Hello, Deluxe Cryptoss. It has come to my attention that you have recently deleted part or all of the text on a talk page, that was not vandalism. This is a violation of one the policies on the wiki, seen here, in which you can not delete discussions from a talk page with exception of obvious vandalism, flaming, or spam. If you would like to archive your talk page, please ask an administrator. If you continue to delete discussions off talk pages, you will eventually be subject to a block. Thank you for understanding, have a nice day!
Raven's wing

Talk

11:14, April 21, 2016 (UTC)
Community content is available under
CC-BY-SA
unless otherwise noted.