Welcome To The War
Edit
Good to have you aboard at the Call of Duty Wiki, so here's some tips on how you can help:
Read our

policies

, if you haven't already. You'll be informed on the do's and do not's, as well as some guidelines when creating new articles.
Recent changes

is a great second stop, because you can see what other people are editing right this minute, and where you can help.
The

Manual of Style

is a good place to see. It let's you know how to edit this wiki. It will give you the know-how to edit and make this wiki great.
The

Sandbox

is a great place to test things out if this is your first time editing wikis. It is advisable to know what is commonplace on the wiki, such as templates and

categories

, and how to use them.
Questions? You can ask at the Help desk, the "discussion" page associated with each article, or browse through the help directory. Feel free to contact an administrator for help; sysops' names are highlighted in

green

and bureaucrats' names are highlighted in

cyan

. Feel free to ask on

my talk page

as well; we take care of our friends, recruit!
Have feedback? The

War Room

is used to discuss changes to wiki or other community related issues. You'll need 50 main space edits to vote, Dr Brew, but your opinion is still appreciated!
I hope you enjoy editing on the wiki recruit! I am WHISKEY35, briefing's over - now get back to work.
-- Talk 01:14, June 26, 2011 (UTC)
Gl with your goals lol. -- CakeMixThis sig haz pie 08:34, June 27, 2011 (UTC)
This is regarding the message you left him. If he deleted your trivia, it was for a good reason, either it was a bad edit or not notable: Read this The Wikia Contributor T | C | E | Q05:14, July 17, 2011 (UTC)
Like what was he deleting? Because I've seen him delete perfectly good trivia before, atleast IMO The Wikia Contributor T | C | E | Q05:30, July 17, 2011 (UTC)
Okay I added that Sandman somewhat always wears shades simliar to Hudson. Dr Brew 06:18, July 17, 2011 (UTC)

Well that's not really notable, in Trivia you should add important miscelaneous stuff that other would find interesting, because chances are people won't care about shades. Sorry if it sounded blunt. The Wikia Contributor T | C | E | Q06:24, July 17, 2011 (UTC)
RE:I agree with goals
Edit
Well, I'm gonna quote a bureaucrat:
"While the things the nominator mentions that Joseph Tan has done so far are admirable, they can be done without admin tools."

He pretty much crushed my dreams gave a valid reason. It's alright though; I'm not hurt xD

Joseph Tan l talk l edit count l contribs l

09:42, July 17, 2011 (UTC)
Don't delete discussions
Edit
Hello, Dr Brew. It has come to my attention that you have recently deleted part or all of the text on a talk page, that was not vandalism. This is a violation of one the policies on the wiki, seen here, in which you can not delete discussions from a talk page with exception of obvious vandalism, flaming, or spam. If you would like to archive your talk page, please ask an administrator. If you continue to delete discussions off talk pages, you will eventually be subject to a block. Thank you for understanding, have a nice day!
since you dont like random friend requests, would it be alright if i sent you one, gamertag DeadliestKraken PS I also like BF BC2 Pancake301 03:16, August 3, 2011 (UTC)
okay, ill send it later today. Pancake301 16:02, August 3, 2011 (UTC)
do you know how to add something to the speedy deletion page? I forget and someone needs to delete Spacesuit (Zombies) for deletion, its a duplicate of a better page. Pancake301 01:35, August 15, 2011 (UTC)
RE: oh yeah
Edit
Ok, and may I ask why? Pancake301 15:41, August 20, 2011 (UTC)
OK! You are rank

Brigader General!Goodboy12 19:58, August 28, 2011 (UTC)
Sounds like it would fit, but ask other users what they think. I'm not very good with templates myself, but I would make one for it if I could!

CoaZTalk

03:58, September 30, 2011 (UTC)
Just about every active admin will respond.

CoaZTalk

21:58, September 30, 2011 (UTC)
re;template
Edit
sounds interesting, however i too am lousy at making templates. ill try though. you had an image in mind? and text? let me know.

Talk 00:34, October 1, 2011 (UTC)
I NOTICED YOUR BIRTHDAY WAS COMING UP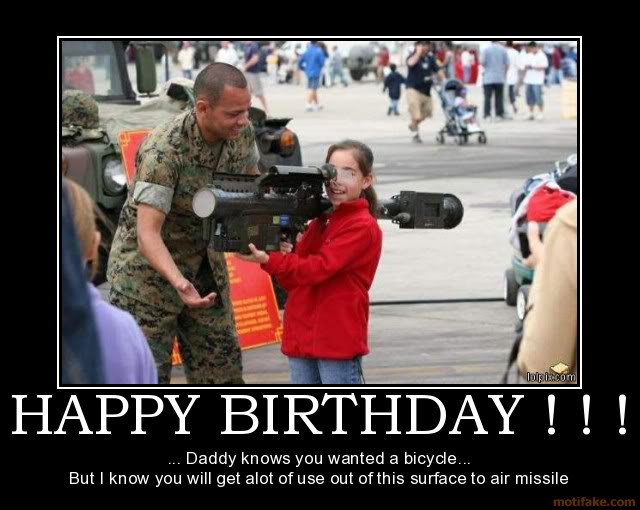 Have a happy birthday dude :)
REDSKIN-26

18:30, October 2, 2011 (UTC)
re;licensing
Edit
off a web site? i would tend to think most likely fair use.

Talk 04:38, October 6, 2011 (UTC)

Hello sir, do you mind if I use your profile setup on mine? *like games I own, guns I like*
Kreative Gaming 01:34, October 18, 2011 (UTC)
Hey Brew, I noticed you are going inactive, but I would just like to say that its been fun editing with you, your a cool dude and its been nice knowing you.
Good luck. REDSKIN-26

19:55, December 14, 2011 (UTC)
Sure but I am gonna have to put you on a waiting list I have 8 sigs I must complete for people (4 left now). BTW I though you went inactive....either way cool to have you back! REDSKIN-26

14:48, December 19, 2011 (UTC)
Finished!

Dr Brew

Talk
If you want any changes or have any problems just let me know and I will be happy to help/make the changes.
Also would you mind signing you sig to my collection on my page.
Merry Christmas Dr Brew!
Edit
and a Happy New Year!
REDSKIN-26

16:14, December 24, 2011 (UTC)
Apologies
Edit
For accidentally deleting your comment. Happy New Year, PierogiTalk 01:32, December 30, 2011 (UTC)
No I don't know what was going on, I wasn't on the wiki when you sent the message so I have no clue what was going on with chat. Chat is always a little bit buggy, so just sit it out for a while and try again later. Although it looks to be working now. Redskin-2611:48, March 1, 2012 (UTC)
Community content is available under
CC-BY-SA
unless otherwise noted.