Welcome to the wiki!
---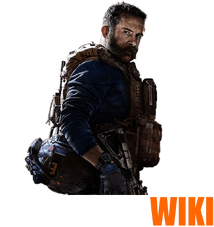 Hello Duke in Yellow, and welcome to the Call of Duty Wiki! Thanks for your contributions. We hope you'll stick around to make even more!
Have you created your user page yet? It's your own personal page, and you can do anything you want with it! Your user page will also help us get to know you as an editor better.
Here are some links that you may find helpful:
Still have questions? Feel free to ask me or contact another administrator. Sysops' names are highlighted in green and bureaucrats' names are highlighted in cyan. When leaving a message, leave ~~~~ at the end of your post so we can recognize you.
We hope you enjoy editing here, and look forward to seeing you around!
Ultimate94ninja (talk) 20:39, April 26, 2020 (UTC)
Naming your images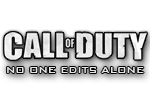 Please name any images you upload to the wiki properly. One or more images you recently uploaded was/were found with improper naming, and was renamed. To see recently renamed images including yours, see the rename log.
For an ideal of how to name an image, see this page.
If you have questions or need help, feel free to ask anything on my talk page. Thanks!
Good job!
Hi,
Just wanted to tell you that you're doing great with all the Black Ops III info from the codex/datavault! I always wanted to add more info about the game but never had the chance to go back and dig through the codex. Keep going! The more accurate info, the better!
Kalinine (talk) 10:14, May 26, 2020 (UTC)
Vehicles in Call of Duty: Modern Warfare 2019 (Reboot)
Hello mate, what's up ? The vehicles also appears in Call of Duty: Modern Warfare 2019 (Reboot), with British car plates and fictional car plates, but also a Slovakian car plate with one SUV in Piccadilly mission. :D ;D Some cars appears to be Skoda, Opel, Range Rover, Peugeot, and the other cars. :D ;D Some cars can be destroyable, in Single Player and Multiplayer, i played it, and i like it. :D ;D If you got pictures, you can take it in this Wiki, by writing the Vehicles page, with the Call of Duty: Modern Warfare 2019 name. ;D :D Marec2 (talk) 12:42, May 30, 2020 (UTC)
IW Handbook
Hey!
Do you have a link for the Infinite Warfare Developer's Handbook or do you use a physical copy? Never had the chance to read it.
Kalinine (talk) 20:31, June 22, 2020 (UTC)
Discord
Hey,
Feel like joining the Discord? Capt. MillerTalk 09:27, July 15, 2020 (UTC)
SP/Corvus files
Hey there, Seeing you're editing Data Vault info, I was wondering if you could have a look at the audio files of SP/CORVUS and fill in the parts I couldn't make out.
Community content is available under
CC-BY-SA
unless otherwise noted.