Welcome to the wiki!
---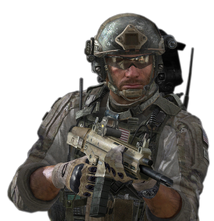 Hello Egon Eagle, and welcome to the Call of Duty Wiki! Thanks for your contributions. We hope you'll stick around to make even more!
Have you created your user page yet? It's your own personal page, and you can do anything you want with it! Your user page will also help us get to know you as an editor better.
Here are some links that you may find helpful:
Still have questions? Feel free to ask me or contact another administrator. Sysops' names are highlighted in green and bureaucrats' names are highlighted in cyan.
We hope you enjoy editing here, and look forward to seeing you around!
-- Crazy sam10 (Talk) 00:33, January 18, 2013
Image upload
Please do not spam the upload log. You only need to revert an image once.
11:15, May 1, 2014 (UTC)
Sorry for the problem, the image is white like the background and can't see. Egon Eagle (talk) 11:17, May 1, 2014 (UTC)
You did not have to perform the revert 5 times however. Only once would have been enough.