Greetings comrade!
Edit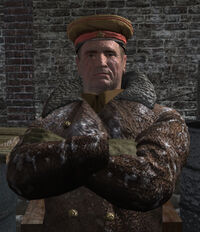 Welcome to the Call of Duty Wiki comrade! There's a lot to do around here, so I hope you'll stay with us and make many more improvements.
I'm really happy to have you here comrade, and look forward to contributing with you!
Do not edit talk pages
Edit
Please do not edit talk pages as you did here. Content on talk pages should never be removed and doing so is a blockable offence. Consider this your first and last warning.--Bigm2793 22:58, 16 July 2009 (UTC)
yeah I put it on my own page. sorry about getting ya told off by BigM. Callofduty4 | What ya after? 01:05, 17 July 2009 (UTC)
Community content is available under
CC-BY-SA
unless otherwise noted.