Uhm... Write here? I'm really lonely...
Signing pages
Edit
Use Four tildes (~~~~) to sign your name. Have a nice day.
Sammich Need help?

17:48, January 14, 2012 (UTC)
Re:Chat mod
Edit
"Please note that requests to become a chat mod are on the whole ignored. Suitable candidates will be approached and asked if they would like to be a chat moderator, and this will only happen if another chat moderator is necessary."
You've been on the wiki less than a month, so the chances of you being offered the post right now are slim. Sorry.
Raven's wing Talk13:17, January 23, 2012 (UTC)
Blog comments
Edit
If a blog is not commented on in over 30 days, it's considered 'dead' and is not to be bumped. -

MLGISNOT4ME [Talk] - 14:06, February 7, 2012 (UTC)
User of Cod wiki Pwn Battlefield
Edit
for Evi: Soarin the gunner
Go ahead!  

  17:49, March 6, 2012 (UTC)
Licensing Your Images
Edit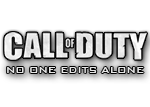 We kindly ask you to please properly license all future images that you upload to the wiki. It is the sole responsibility of the up-loader to license any image he/she uploads to the wiki. When uploading an image to the wiki, towards the bottom of the page there is an option to add a license. Click on the drop down menu; there on the menu in the lower section, you will see "fair use and with permission" options.
For images that are game screenshots, use Copyrighted Media.
For non-game screenshots (pictures taken from the web etc.), use Fair Use.
For images that are not licensed, or images you have made yourself, use Public Domain.
You add the license to the image at the same time you upload it to the wiki. For more help and details, see here. If you have any questions please contact me on my Talk page and I'll be glad to help.

Mars Rover 23:02, March 11, 2012 (UTC)
Evi today i dont come into the chat but i wrote the 4th part of our Roleplay (in this part there are some easter eggs! ) ok good work with the other 2, heres Belinski, roger. BelinskiNik talk13.19 20/03/2012 (UTC)
But all ponies are best pony  

  15:32, March 25, 2012 (UTC)
You came and destroyed my cities, raped and murdered my people and made me shoot my family. You really think I will take your offer of peace? The PFL may be gone, but the YPR will rise up against your iron fist of power.
Long live the resistance!
11lbe1 15:46, March 30, 2012 (UTC)
who is me?
Edit
u said that what is my picture right its deadmau5 here the video songs....
XSCX surprise!!!! 16:13, April 3, 2012 (UTC)
Not at all (:3)  

  09:26, May 8, 2012 (UTC)
Your blog
Edit
Responses are going there.
Spammer earlier
Edit
Thank you Evi for trying to deal with him, he's now dealt with.  

  14:09, December 15, 2012 (UTC)
Merry Xmas, dat guy best friend, raight
Edit
ASDFIT'SCHRISTMASANDISHOULDBEINARMAANDFUCKEVERYTHINGORNOT
15:34, December 24, 2012 (UTC)
Merry Christmas!
Edit
Merry Christmas Evi *luv*  

15:19, December 25, 2012 (UTC)
AAA Desi brate!
Edit
Šta ima brateee? Drago mi je što si se vratio. (Promenio sam ime :D) --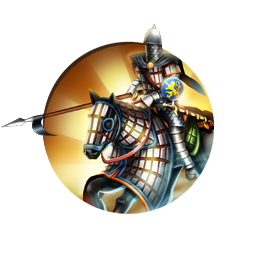 Slav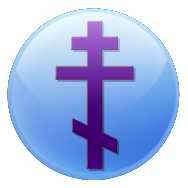 Talk
21:38, June 24, 2013 (UTC)
Recent image
Edit
Hi. Your recent image "
Exo suits.png
" was deleted as it did not conform to our
image policy
. It was both badly named and incorrectly licensed. When uploading in the future please ensure to follow the naming and licensing rules as seen on the policy page, failure to do so may lead up to a block if enough warnings are given. If you need any more help on image uploading feel free to ask myself, anyone on the
Custodian team
or
Sysop team
. Thanks.
Community content is available under
CC-BY-SA
unless otherwise noted.