Welcome to the wiki!

Edit
---
Hello ExodusBF4, and welcome to the Call of Duty Wiki! Thanks for your contributions. We hope you'll stick around to make even more!
Have you created your user page yet? It's your own personal page, and you can do anything you want with it! Your user page will also help us get to know you as an editor better. However, it also has some rules you should know about, so don't just start posting everything!
Here are some links that you may find helpful:
Still have questions? Feel free to ask me or contact another administrator. Sysops' names are highlighted in green and bureaucrats' names are highlighted in cyan. When leaving a message, leave ~~~~ at the end of your post so we can recognize you.
We hope you enjoy editing here, and look forward to seeing you around!
Raven's wing (talk) 04:10, December 30, 2018 (UTC)
Bad Edit
Edit
An edit you recently made to a page was undone because it was either:
Incorrect
Contained poor English
Did not conform to Wiki policies
Unnecessary
Concerned real life info, which is not generally allowed
Contained speculation, which is not generally allowed
Opinionated
Featured a formatting error
Please read the Manual of Style and the policies in order to brush up on the style and professionalism that is expected on this wiki.
You are still free to make edits; however, please make sure they are up to standards!
Thanks!

We don't allow real life info on most articles.

Twig

(Talk)

04:24, December 30, 2018 (UTC)


Because both it being a componant of IRL info which doesn't factually help the article along with it verging on Call of Duty Wiki:Weapon rules territory.

Twig

(Talk)

04:43, December 30, 2018 (UTC)
Thanks for the kind words. Now I'm not very active on the Battlefield wiki, but yeah I'm mainly on the CoD wiki, and often on GTA as well.
Ultimate94ninja talk · contribs 14:59, December 31, 2018 (UTC)
All good, Just remember about COD:DDD and check the Guidelines of the Discussions. You necroposted on a thread. Other than that, nothin' to complain. Great work. Twig (Talk)
05:26, February 12, 2019 (UTC)
Strikethrous are good. It's simply archiving reasons.

Twig

(Talk)

05:30, February 12, 2019 (UTC)
RE: Stinger and other stuff
Edit
Oh, obviously I've already read all that Stinger info long ago, but regarding the reloading methods it's kind of a nitpicky habit of mine where I usually prefer watching actual footage of weapons (such as the .30 cal AN/M2) on YouTube for confirmation. At the same time though, I don't really feel the need to include much details regarding flash hiders and the like on my page.
Ultimate94ninja talk · contribs 14:40, February 24, 2019 (UTC)
There are guidelines to edits.
Edit
Your notes on a particular Gold camo being shiny, are not in fact trivial. They're subjective, which does not belong on a wiki. Comparing the types of Gold camo should be done in an objective manner on each of the sections of the page, but it is not trivial. Trivia would be hidden messages on the texture, or a specific part of a gun normally not affected by camouflage being affected by it such as the G11 Low Power Scope. It does not however, include the looks of a camo compared to others.
This is COD:TRIVIA, the guidelines on trivia for this wiki.
If you wish to talk about how a camo looks, instead of ranking them like a poor WatchMojo youtube video, which is not information a wiki provides, please direct them into the respective sections where you can talk about how dull, shiny or obliquely coloured they are. I can willingly show you how to do this with example if you request.
Don't threaten me either. This wiki is a public project that requires the help and distinction of edits from all users. Your edits are not set in stone, nor are they perfect, as every single page is subject to change over time.
Prof. Sugarcube (talk) 06:46, March 1, 2019 (UTC)
Re:Adding image requests on AW weapon variants
Edit
It's Template:Transparency and Template:Needsimages. Check pages by editing them and cancelling the edit to check templates. Twig (Talk)
21:37, March 3, 2019 (UTC)
Bad Image
Edit
An image you recently uploaded was considered to violate the
image policy
as it was one or more of the following:
Low quality
Contained a banned image effect
Concerned real life info, which is not generally allowed
Poorly named
Incorrect/lack of license
Duplicate file/superseded
Tampered with a photo-editing program
Please make sure you read the image policy to be sure of the protocols in place for uploading images.
You are still free to upload images; however, please make sure they are up to standards! Continued uploads that do not comply with the policy may result in a block.
Thanks!

RE: Mosin Nagant
Edit
Naw, the WWII-era ones belong with each other, mainly due to the fact that they're referred by the same name. The M1891/59 is on its own page not only due to the different name, but also because it's a post-WWII model with enough gap between it and the older models.
Ultimate94ninja talk · contribs 13:52, March 13, 2019 (UTC)
RE: MW2 Ghost
Edit
Yeah, it should definitely be removed, and moved into its own page; good job on noticing that.
Ultimate94ninja talk · contribs 09:01, March 23, 2019 (UTC)
Well, we always note minor appearance such as perk icons, so yes it does deserve to be mentioned. Plus, it's clearly a full-sized Glock, and there's no specific indication of it being a model other than the 17/18 (namely the Glock 20, 21, 22, 31 and 37).

Ultimate94ninja

talk

·

contribs

17:12, March 23, 2019 (UTC)
No Real Life Info
Edit
Hi, and welcome to the Call of Duty Wiki! There's a lot to do around here.
We really appreciate your contributions here, but we have a no IRL, or no "In Real Life" policy. IRL pictures are also not allowed in articles but they are allowed for personal use.
If you have any concerns feel free to ask at the Help desk or on the "discussion" page associated with each article, or post a message on my talk page! Also, please review our policies so that you understand them completely to avoid any future mistakes.
If you have any other questions, feel free to contact an administrator for help. Sysops names are represented in green and bureaucrats names are represented in cyan. Please leave a message on my talk page if I can help with anything!
Re:throwing knife edit
Edit
Because we don't include info on things like montages. Twig (Talk)
00:48, December 3, 2019 (UTC)
Re: PM-9
Edit
Analogous doesn't mean variant. That would make the Vepr an AK variant due to the Vepr being a modified bullpup design of the AKM. Twig (Talk)
00:52, December 30, 2019 (UTC)
Then bring it up with an admin. I'm on the stance that an analogous weapon doesn't make it a variant. And arguing "established fact" when I'm literally using the second paragraph from the Wikipedia article on the weapon..

Twig

(Talk)

01:48, December 30, 2019 (UTC)

Eh, I'm not comfortable with adding the Uzi link either. The Minebea M-9 is indeed based on it, but it's not really much of a "variant" of it (more or less the same idea as why we don't link the AK-47 and the Saiga 12 with each other). We usually add the relevant template for weapons that have more stuff in common.

Ultimate94ninja

talk

·

contribs

09:47, December 30, 2019 (UTC)
Well, I know that it's not a true one (I'm the one who added this info in IMFDB, after all), but that's irrelevant to the CoD Wiki, since it falls under COD:IRL. Thus, it should stay.
Ultimate94ninja talk · contribs 00:02, January 2, 2020 (UTC)
Licensing Your Images
Edit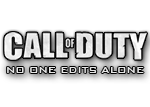 We kindly ask you to please properly license all future images that you upload to the wiki. It is the sole responsibility of the up-loader to license any image he/she uploads to the wiki. When uploading an image to the wiki, towards the bottom of the page there is an option to add a license. Click on the drop down menu; there on the menu in the lower section, you will see "fair use and with permission" options.
For images that are game screenshots, use Copyrighted Media.
For non-game screenshots (pictures taken from the web etc.), use Fair Use.
For images that are not licensed, or images you have made yourself, use Public Domain.
You add the license to the image at the same time you upload it to the wiki. For more help and details, see here. If you have any questions please contact me on my Talk page and I'll be glad to help.

Again, Remember to correctly name and license your images.

Twig

(Talk)

22:01, January 4, 2020 (UTC)
It's actually simple. Regarding the license, you should click this part (use for Call of Duty game screenshots):
As for the file names, here are some examples so that you know how you should name them:
KN-57 BO4.jpg : first-person image of a KN-57 without any modifications in Black Ops 4
KN-57 model BO4.jpg : image of the weapon's model in the create-a-class
KN-57 Reflex Gold model BO4.jpg : create-a-class image of a KN-57 with a reflex sight and gold camouflage.
KN-57 custom BO4.jpg : this is in the event that you have an image of a weapon with too many attachments, though we usually don't upload such images unless they're absolutely necessary.
Ultimate94ninja talk · contribs 22:51, January 4, 2020 (UTC)
RE: Crossbow
Edit
Naw, the Reaver C86 is a totally different futuristic weapon that looks and functions differently from the standard crossbow, in addition to being named differently. The crossbow/manual crossbow and ballistic knife/spring knife won't be merged either, because they appear as separate weapons in the same game (BO2).
Ultimate94ninja talk · contribs 09:15, January 5, 2020 (UTC)
Re:S&D question
Edit
Wouldn't have a clue but would hazard a guess depending on the game that it would either end with a tie or have a sudden death scenario. That or give the win to the defenders as the bomb itself wouldn't of been planted which is a somewhat key point. Twig (Talk)
04:26, January 14, 2020 (UTC)
Re: KSG page merge
Edit
Best to check if they've had a COD:AFD post for merging. I was damn sure that it did, which it has over at this page, I recommend having a read over and checking if anything recent could either be used as evidence for against it. We gotta review a few rules that need modernising. Twig (Talk)
06:54, January 19, 2020 (UTC)
Re:Perks
Edit
Then we update them when they are changed rather than leaving this warning that stuff can change as it's entirely unneeded to explain that as it's often a given in multiplayer focused games. Twig (Talk)
03:06, February 26, 2020 (UTC)
RE: Frustrating stinger reverting
Edit
Just because you want to add something to a trivia section doesn't mean you can, we do have trivia and notability policies. I guess there is a point that it can happen, but the hoops that need to be jumped through just to get to the fact that it has splash damage like all the other launchers makes it seem non-trivial and kind of obvious (at least to me). Conqueror of all Zombies (talk) 01:00, February 27, 2020 (UTC)
RE: MW2 Remastered SPAS-12
Edit
Well, I'm the one who added many of these details on the IMFDB page. Plus, I'm currently very active there, so bear in mind that I'm seeing other relevant edits that are recently made :P and by the way, the SPAS-12 was previously reloaded in a similarly correct way in Battlefield 3 and Battlefield 4.
Ultimate94ninja talk · contribs 13:44, April 6, 2020 (UTC)
RE: MW 2019 weapon pages
Edit
Yeah, they do need info, but I wouldn't really be comfortable with writing descriptions based primarily on the opinions of YouTubers (who might often have subjective opinions on the matter). It's best to wait for someone on the wiki, who actually owns the game, to add the information themselves.
Ultimate94ninja talk · contribs 12:05, April 12, 2020 (UTC)
Community content is available under
CC-BY-SA
unless otherwise noted.