Welcome to the wiki!

Edit
---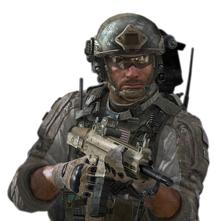 Hello Scratch-tan, and welcome to the Call of Duty Wiki! Thanks for your contributions. We hope you'll stick around to make even more!
Have you created your user page yet? It's your own personal page, and you can do anything you want with it! Your user page will also help us get to know you as an editor better.
Here are some links that you may find helpful:
Still have questions? Feel free to ask me or contact another administrator. Sysops' names are highlighted in green and bureaucrats' names are highlighted in cyan.
We hope you enjoy editing here, and look forward to seeing you around!
Deleting pages
Edit
Although you're technically capable as a custodian, please do not delete any pages outside the File and Category namespaces regardless of their content. It's apparently a problem with the abuse filter, as custodians are allowed to delete only in the aforementioned namespaces. --MLGisNot4Me talk 15:32, January 13, 2013 (UTC)
Banned from Chat
Edit
Due to your unacceptable behavior on Call of Duty Wiki Chat, you have been banned by Argorrath. Your ban expires on February 09, 2013 and the reason why you were banned may be viewed in the ban log. You can contact the moderator who banned you to see if you can be unbanned, however it is very strongly advised that you read and review our policies thoroughly before you reconnect.
Any more unacceptable behavior and a wiki block or longer chat ban may be issued. Thank you.
-- This is an automated message. URL 03:39, February 03, 2013 (UTC)
I know you don't mean harm and I do trust your apology. Your ban has been reduced to a week 1 believe.
Argorrath おしゃべり
04:15, February 3, 2013 (UTC)
Community content is available under
CC-BY-SA
unless otherwise noted.