Welcome to the wiki!

Edit
---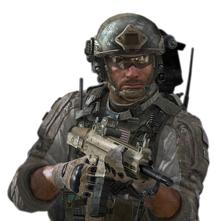 Hello Hacking 4 life, and welcome to the Call of Duty Wiki! Thanks for your contributions. We hope you'll stick around to make even more!
Have you created your user page yet? It's your own personal page, and you can do anything you want with it! Your user page will also help us get to know you as an editor better.
Here are some links that you may find helpful:
Still have questions? Feel free to ask me or contact another administrator. Sysops' names are highlighted in green and bureaucrats' names are highlighted in cyan.
We hope you enjoy editing here, and look forward to seeing you around!
Legos-Rule-15 (talk) 03:40, December 18, 2014 (UTC)
Thanks for that, man! --Ultimate94ninja (talk) 14:53, February 1, 2015 (UTC)
That's right, we just put the base values. And remember sign your posts on talk pages using four tildes (~~~~). --Ultimate94ninja (talk) 00:27, February 2, 2015 (UTC)
A couple of things
Edit
Sign your posts. This has been already said above and simply writing your username is not enough.
When an edit of yours is reverted, try not always trying to re-insert the information (especially is, as for the Extra Attachment thing, is incorrect)
You're not here to order me to stop undoing your (false edits)
and last - Extra Attachment and Primary/Secondary Gunfighter are NOT the same thing. They do the same thing, but they have different names, one is a perk, one is a wildcard. Doing the same thing does not mean it's the same.

Rain - Talk

22:13, February 2, 2015 (UTC)
Did you mean to say that the two wildcards are present in Black Ops II and Advanced Warfare? Then there must have been a misunderstanding or something; we'll see this tomorrow. However, as an advice: when in an edit conflict with another user, one should discuss about the changes on their talk page instead of directly putting back the same info and causing lengthy edit wars. --Ultimate94ninja (talk) 23:48, February 2, 2015 (UTC)
If you do not know how to sign your posts Hacking, you put four "~" in a row. Conqueror of all Zombies (talk) 00:43, February 3, 2015 (UTC)
You are welcome my good sir! Conqueror of all Zombies (talk) 01:29, February 3, 2015 (UTC)
cod online is not coming to the west.
Edit
I literally did a google search 2 minutes ago and nowhere was there a single source that said there were rumors, confirmations, or literally ANYTHING that even remotely implies that CoD Online is going to be released outside of China. Literally ZERO reliable sources from Activision or even news sites that bring up the very idea that it will come to the US. Not even a leak. Everything is only speculation and it will stay that way for the forseeable future. 64.131.217.0 01:30, February 3, 2015 (UTC)
Thank you!
Edit
Thank you for telling us that the Havoc DLC patch was released for the Playstation as I do not own one and never heard of the patch.
Please re-read what I wrote on the article.

DremYolLok  00:34, February 4, 2015 (UTC)
Double Tap
Edit
I don't intend to start an edit war, but in the way that it is being used, 'and' is a conjunction. In the article, it said  it's least effective for that players who can't fire a semi-automatic weapon fast (hence the term trigger finger.) A comma or semicolon would have been more appropriate. This is actually a Wikipedia policy, but it's a good example. WP:BROKE 
exacri 01:01, February 7, 2015 (UTC)
It's here. --Ultimate94ninja (talk) 21:15, February 18, 2015 (UTC)
Took care of him. However, as an advice, writing edit summaries like this one is ususally ineffective; such big warnings exclaiming about attacks (especially with full captal letters) could make vandals look more successful in disrupting the wiki. Simply posting a message on their talk page with the vandalism warning template is better. --Ultimate94ninja (talk) 21:47, February 18, 2015 (UTC)
Rapid Fire
Edit
According to the Den Kirson Forum Spreadsheet, Rapid Fire will add 15% additional recoil onto the weapon. And yes, it does have that impact on the hip-fire spread, which I forgot to note. Using any high recoil variant, such as the Squeaker or the Strider with Rapid Fire is an absolutely horrible idea, even if using a Foregrip. Didikins (talk) 21:39, February 23, 2015 (UTC)
It actually does, as seen here; Drift0r's test results are not always accurate. --Ultimate94ninja (talk) 22:37, March 4, 2015 (UTC)
"You are not to put an all caps sentence about a simple mistake."
It's a comment that is not visible on the page. It's to remind people about it, because it was changed A LOT of times already.
"You are not contributing right now."
And you are by keeping incorrect info on the page? 79.248.251.242 23:49, March 6, 2015 (UTC)
Untitled
Edit
In response to your message on Ultimate94ninja's talk page, you can use Template:Vandalism on the user's/anon's talk page and an admin will investigate it later. :)
exacri 02:19, March 7, 2015 (UTC)
Alright thx man!
Hacking 4 Life (talk) 02:43, March 7, 2015 (UTC)
you may also want to respond to other users on their own talk pages in the future. otherwise they arent notified that you responded.

RisingSun2020

(RisingSun's

Talk Page

☀

Blog Posts

☀

Contributions

) 02:45, March 7, 2015 (UTC)
Thank you for nominating me, but as seen in the rules, nominations cannot be added before the 19th of the month (and it's better to have a more descriptive nomination). Either way, I cannot be nominated this month, because I was a UotM 4 months ago; we have to wait one more month if someone wants to renominate me. --Ultimate94ninja (talk) 10:24, March 17, 2015 (UTC)
Oh ok i am new to the nominating stuff so i am sorry about the mistake. ;)
Hacking 4 Life (talk) 04:46, March 21, 2015 (UTC)
Recent Edit
Edit
Yeah, we don't use the frame rounded fire rates. We use the ones from the game code.

DremYolLok  22:28, March 25, 2015 (UTC)
Userpages
Edit
It's not exclusive to this wiki, anyone can edit anyone's userpage on Wikia. Userpages are treated as articles, and can be edited by anyone, although admins can protect them.
And if someone vandalizes a userpage, it would be the same thing as if they vandalized an article: the edit would be reverted and the user would be warned and blocked in case of multiple edits on userpages. Although we allow edits on userpages if it was to fix something, revert vandalism, or if the edit was allowed by the user themselves (like how many people here have signature lists on their userpages).

Rain - Talk

22:43, March 27, 2015 (UTC)
Recent Page
Edit
Hey, a recent page you made, "Exo Grapple", was deleted because there is already a page for it. Other then this, your edits a great, keep it up! Capt. MillerTalk 04:29, March 30, 2015 (UTC)
Community content is available under
CC-BY-SA
unless otherwise noted.