Welcome aboard
Welcome to the Call of Duty Wiki, IDDQD! Here's some Editing 101 on how you can help:
Recent changes is a great first stop, because you can see what other people are editing right this minute, and where you can help.
Read our policies, if you haven't already. You'll be informed on the do's and do not's, as well as some guidelines when creating new articles.
The Sandbox is a great place to test things out if this is your first time editing wikis. It is advisable to know what is commonplace on the wiki, such as templates and categories, and how to use them.
Questions? You can ask at the Help desk, the "discussion" page associated with each article, or browse through the help directory. Feel free as well to ask on my talk page; we're always ready to help recruit.
Have feedback? The War Room is used to discuss changes to wiki or other community related issues. You'll need 50 main space edits to vote, recruit, but your opinion is still appreciated!
I hope you enjoy editing on the wiki recruit! Ramirez, this is Foley, we're Oscar Mike!
-- >

SiPlus

-talk

-contributions

_

09:13, August 12, 2010 (UTC)
HUH!?!?!
excuse me? File:20PX SIG.gif Talk 03:04, June 23, 2011 (UTC)
sorry for stupid post, now - everything is fine IDDQD 08:13, June 23, 2011 (UTC)
Images
Sure, feel free. Technically, the images are property of Activision, and they don't seem to care, nothing is stopping you.   Hax 217    talk-page  01:39, July 9, 2011 (UTC)
Thank you, I will keep in mind IDDQD 10:45, July 9, 2011 (UTC)
Licensing Your Images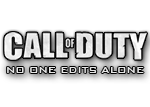 We kindly ask you to please properly license all future images that you upload to the wiki. It is the sole responsibility of the up-loader to license any image he/she uploads to the wiki. When uploading an image to the wiki, towards the bottom of the page there is an option to add a license. Click on the drop down menu; there on the menu in the lower section, you will see "fair use and with permission" options.
For images that are game screenshots, use Copyrighted Media.
For non-game screenshots (pictures taken from the web etc.), use Fair Use.
For images that are not licensed, or images you have made yourself, use Public Domain.
You add the license to the image at the same time you upload it to the wiki. For more help and details, see here. If you have any questions please contact me on my Talk page and I'll be glad to help.

Images
Yes, all images you upload. And by the way, don't reply by editing the template (like the image licensing template), the changes go to the actual template page, not your talk. -

MLGISNOT4ME [Talk] - 14:51, February 28, 2012 (UTC)
Also, links in other language don't work in other wikis. For example, the link to your talk doesn't work because the prefix is in Russian. -

MLGISNOT4ME

[

Talk

] - 14:53, February 28, 2012 (UTC)
Yep, I know it, but too lazy to fix it %) IDDQD 14:54, February 28, 2012 (UTC)
Oh sorry, my bad! In Russian Wiki templates like "greetings" or "license you image" isn't approve now, thx for message IDDQD 14:54, February 28, 2012 (UTC)
RE: My bad
Callofduty4 got it before I could, but thanks for the notice. I'll try to be more efficient next time. :P

Sgt. ChiafriendRifleman 20:36, March 25, 2012 (UTC)
Okay) IDDQD 20:52, March 25, 2012 (UTC)
Bad Image
An image you recently uploaded, "
File:AK47 mw1.png
", was considered to violate the
image policy
as it was one or more of the following:
Low quality
Contained a banned image effect
Concerned real life info, which is not generally allowed
Poorly named
Incorrect/lack of license
Duplicate file/superseded
Tampered with a photo-editing program
Please make sure you read the image policy to be sure of the protocols in place for uploading images.
You are still free to upload images; however, please make sure they are up to standards! Continued uploads that do not comply with the policy may result in a block.
Thanks!

17:15, April 17, 2012 (UTC)


I know I know, just rename it into "AK47 mw1 menu image" IDDQD 17:21, April 17, 2012 (UTC)
Community content is available under
CC-BY-SA
unless otherwise noted.