Welcome to the wiki!

Edit
---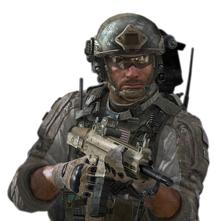 Hello Icecreambot, and welcome to the Call of Duty Wiki! Thanks for your contributions. We hope you'll stick around to make even more!
Have you created your user page yet? It's your own personal page, and you can do anything you want with it! Your user page will also help us get to know you as an editor better.
Here are some links that you may find helpful:
Still have questions? Feel free to ask me or contact another administrator. Sysops' names are highlighted in green and bureaucrats' names are highlighted in cyan.
We hope you enjoy editing here, and look forward to seeing you around!
-- Crazy sam10 (Talk) 00:42, July 26, 2012
You are a crzy bot
Edit
And you terrify me. MetlTalk 03:31, July 31, 2012 (UTC)
Thanks for the ice cream! I really appreciated it. The Antibrony (talk) 23:28, November 5, 2012 (UTC) The Antibrony
Who is cutest bot?
Edit
You are! 
 FireBird-Pinkie Pie!  21:53, May 28, 2013 (UTC)
The

Ultimate

H4M

Talk 01:21, June 14, 2013 (UTC)
Go Canterlot Wondercolts!
Purplehayabusa (talk) 22:56, August 21, 2013 (UTC)
Banned from Chat
Edit
Due to your unacceptable behavior on Call of Duty Wiki Chat, you have been banned by Sactage. Your ban expires on December 17, 2014, and the reason why you were banned may be viewed in the December 17, 2014 (UTC) ban log. You can contact the moderator who banned you to see if you can be unbanned, however it is very strongly advised that you read and review our policies thoroughly before you reconnect.
Any more unacceptable behavior and a wiki block or longer chat ban may be issued. Thank you.
-- This is an automated message. Holo the Wise Wolf
Community content is available under
CC-BY-SA
unless otherwise noted.